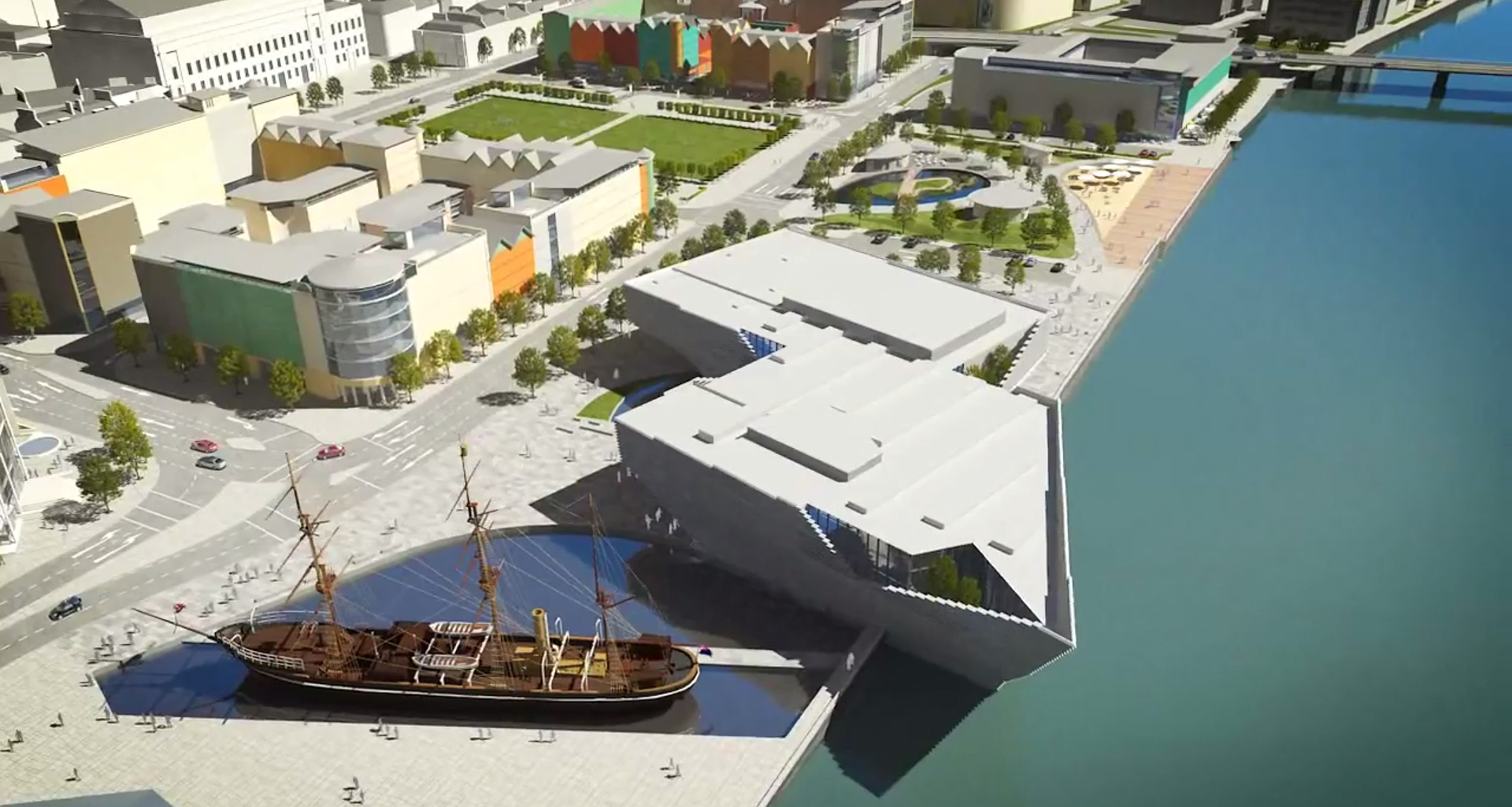 A fresh call is being made for entrepreneurs to help drive the expansion of the £1 billion Dundee Waterfront's economy.
The project team launch a new round of investment roadshows next month, starting in Aberdeen on November 9.
The waterfront project is particularly targeting interest from the hospitality, leisure and tourism service businesses.
The move is designed to ensure the city is well-placed to capitalise on several hundred thousand extra tourists expected every year after the V&A Museum of Design Dundee opens in 2018.
Allan Watt, Dundee waterfront project director, said: "There will be considerable demand for a wide range of businesses able to provide everything from accommodation and hospitality to merchandise, catering, bespoke tours and entertainment.
"The economic boost will also provide opportunities for professional services firms, retailers and services businesses.
"We are also pleased to say that Proposal of Application Notices (PAN's) have just been received for sites 2 and 6 for a variety of mixed-use developments."
In addition to the £80m V&A Museum of Design Dundee, major investments driving the development of the Waterfront economy include a new railway station with hotel and retail space; expansion of Dundee Port, and the creation of a new marina.
The Scottish Government is also investing £63m of growth funding under the Growth Accelerator Model (GAM).
Committed investment in the Waterfront project has now passed £750m, and includes five five flagship private sector investments announced earlier this year, and the opening by the Queen of new city centre park Slessor Gardens.
Around 156,000 square metres of prime land in the central waterfront is now 'shovel ready' and available for mixed use development.
Mike Galloway, executive director of city development with Dundee City Council, said: "The invitation to engage with the Dundee Waterfront project is a rare blank canvas development opportunity for businesses and investors.
"We are keen that more of Scotland's entrepreneurs and investors help us shape the development of this city with their ideas and business expertise."
After the Aberdeen event, there will be roadshows in Edinburgh and Glasgow on November 23.Tickets can be requested at info@dundeewaterfront.com
A "major investor" expressed interest in bringing mass business to Dundee following a showcase meeting in last month.
Mr Watt courted around a dozen private sector businesses at a road show in the London headquarters of international law firm Pinsent Masons.
Three quickly expressed interest in bringing their long term business to Dundee.
It came after a council briefing note raised fears that investment in the £1 billion redevelopment could be hindered by the Brexit vote.
In his presentation to potential investors, Mr Watt said that 7,000 to 8,000 jobs would be created by the waterfront project, an area stretching 8km along the Tay's urban shore and not just confined to the city centre.