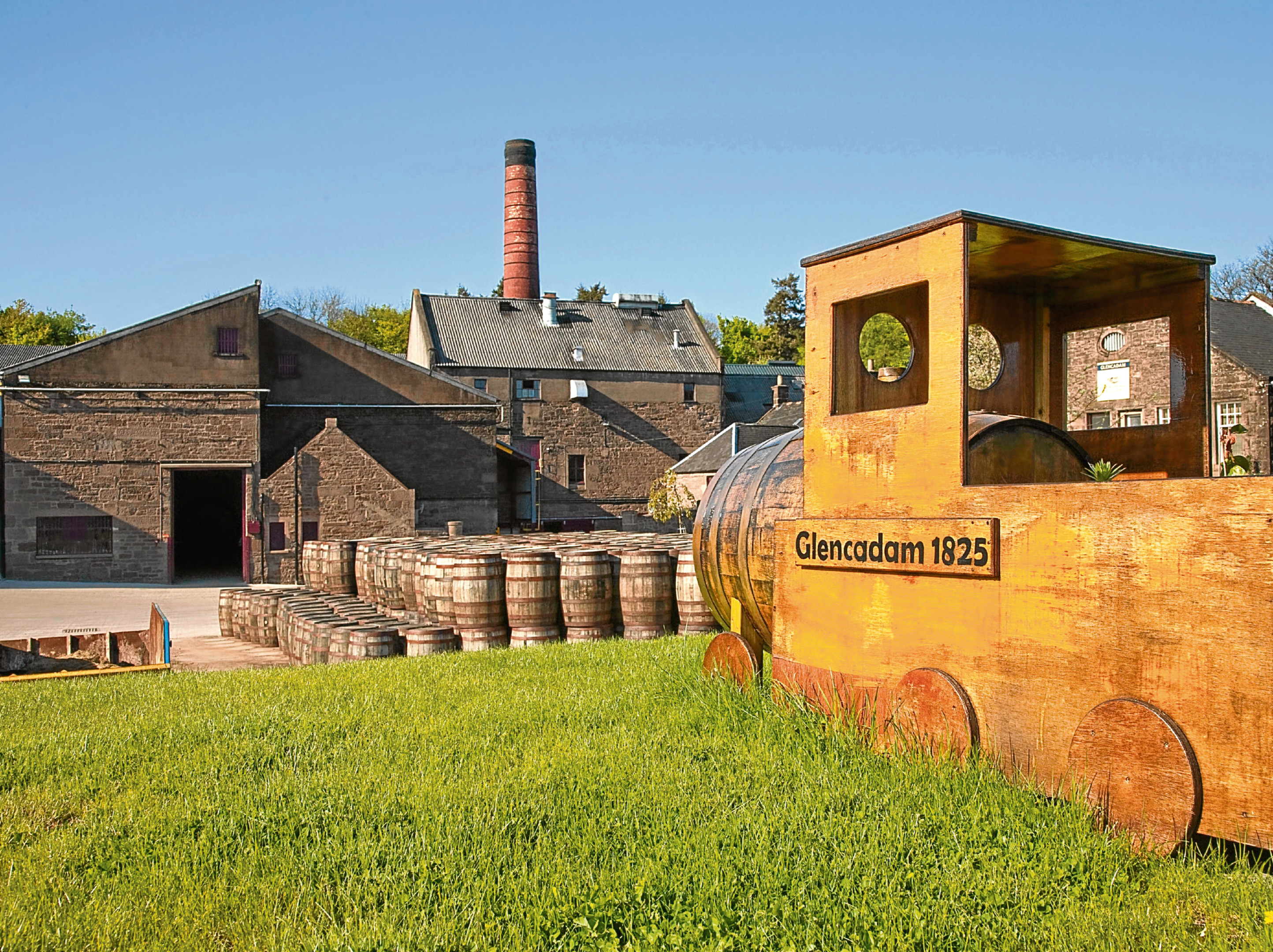 The owners of Brechin's Glencadam Distillery saw profits fall in the last 12 months as sales into overseas markets contracted.
Accounts just published at Companies House show London-registered Angus Dundee Distillers generated revenues of £53.31 million in the year to June 30, a fall of 3.4% on the previous year's income of £55.2m.
Operating profits fell 12.2% to £15.86m, while pre-tax profits came in £2.14m lower at £15.7m.
With tax deducted, the group – which also owns the Tomintoul Distillery on Speyside – posted a £12.38m return, down from £14m a year earlier.
The accounts show a preference dividend of £245,000 was paid during the year and interim dividends of £10 per ordinary share – a sum equating to £10m – were also paid.
The directors did not recommend a final dividend be paid.
Directors' emoluments in the year amounted to £982,432, up from £861,477 in 2015, with the highest paid of the seven directors receving a remuneration package of £433,683, up from £358,431 the previous year.
During the year, the company employed an average of 122 staff – a marginal increase on the 119 of 2015.
In her strategic report to the accountsompany director Tania Hillman said the drop in revenues was "mainly due to a fall in sales in overseas markets."
However, she said the group would continue to seek out new trading links at home and abroad.
"The company will continue to invest in the modernisation of its malt distilleries and bottling plant, and develop its customer base in both overseas and home markets respectively," Miss Hilman said.
Glencadam first opened its doors as a distillery in 1825 and it has been a fixture of Brechin life almost ever since.
The distillery was mothballed during the two World Wars but production was restarted and in the 1950s it was bought by Hiram Walker, a group which later became Allied Domeq.
The Brechin distillery fell silent in 2000 butits acquisition by Angus Dundee Distillers in 2003 signalled a new era for the award winning whisky.
The new owners immediately restarted production and the Glencadam single malt went on sale in 2005.
Glencadam is now available in a range of expressions.