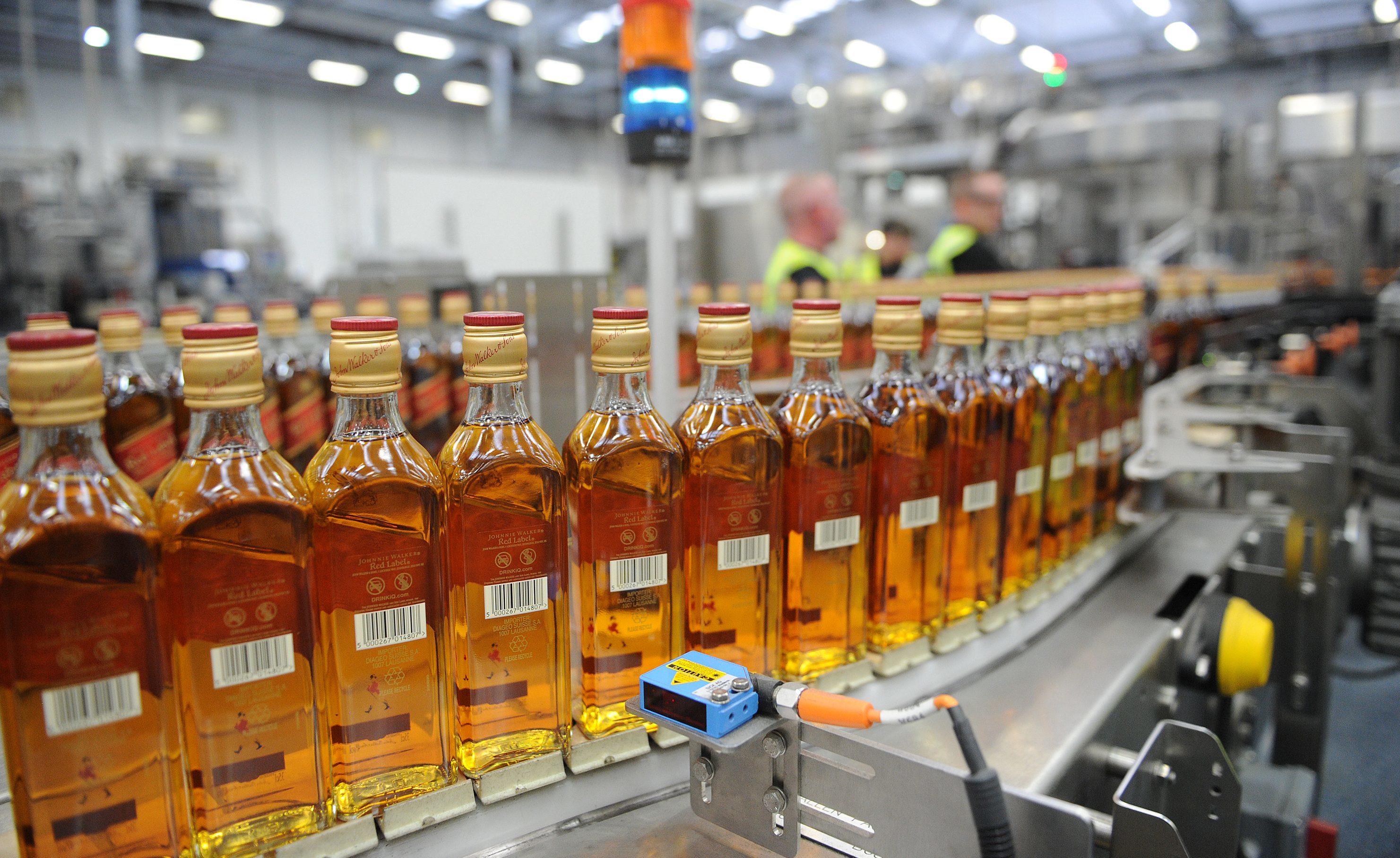 Drinks giant Diageo returned to growth over the last six months, and was called on by a trade union to reward its workers for their role in the success.
The owner of Johnnie Walker and Bell's whiskies' stronger performance was partly driven by growth in Spanish bars and clubs.
Germany and Austria also saw a strong growth in demand for Scotch, but sales were weaker in Asia and in duty-free shops.
Diageo reported a 4% growth in Scotch whisky sales by volume, and a 6% growth in comparable value.
The weaker British pound meant there was a 20% rise in the reported value of sales.
Net sales were up 14.5% at £6,421 million and operating profit was up 28% at £2,065m.
Diageo employs more than 1,000 people in Fife. Its Cameronbridge distillery is the largest spirit-producing plant in Scotland and it also operates a state-of-the-art bottling plant at Leven.
Chief executive Ivan Menezes, said: "We have delivered a strong set of results with broad based improvement in both organic volume and top line growth, and this positive momentum demonstrates continued effective execution of our strategy."
The US Spirits business and scotch portfolio had improved, driven by the focus on marketing, and progress on productivity supported growth.
He continued: "Diageo is building a stronger, more consistent, better performing company.
"We are identifying consumer trends faster, expanding the reach of our products across markets and developing trade channels to capture these growth opportunities.
"Our productivity work is on track, driving efficiency and effectiveness across the business."
Mr Menezes concluded: "Our expectations of delivering stronger financial performance this year are unchanged."
The GMB union called on Diageo to reward workers' after "soaring" interim results
Its membership across Diageo's Scottish operations are undertaking a consultation ahead of collective bargaining for the 2017/18 pay award, having recently negotiated a settlement for pension reforms.
GMB Scotland organiser Louise Gilmour said: "The least our members will be expecting is a pay award that recognises and rewards the significant contribution they have made to the company's performance."
The Scotch Whisky Association this week said whisky production is worth nearly £5bn a year to the UK.