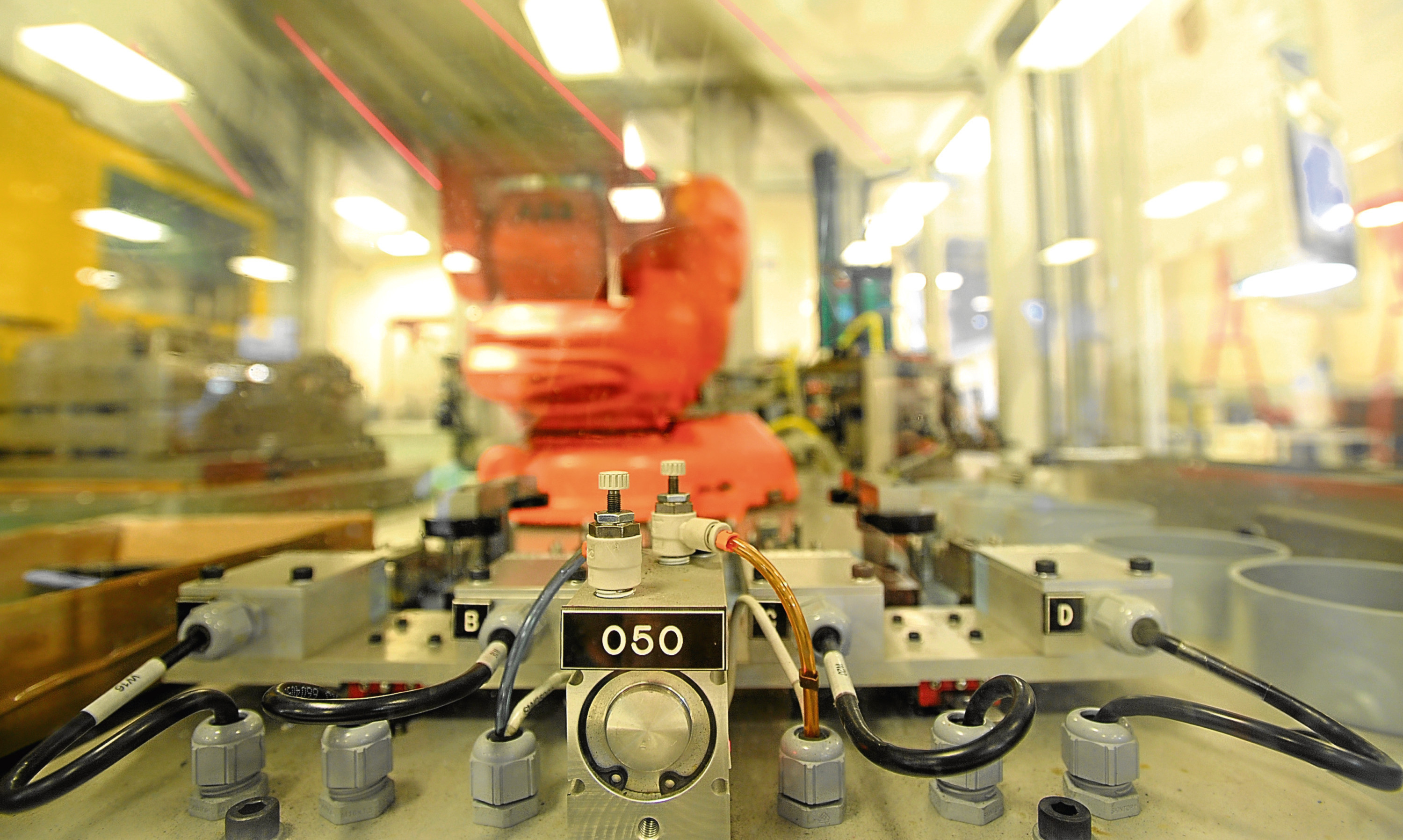 Around a third of all UK jobs will feel the impact of robotics and artificial intelligence technologies in the next 15 years.
New in-depth research by PwC suggests the labour market in Britain will have suffered a significant distortion within the next generation as the impact of advances in automation are felt.
Rather than disappearing altogether, however, the researchers believe the nature of jobs will instead change.
Overall, the analysis predicted around 30% of all jobs in Britain will be impacted in at least some manner by robotics and AI by the early 2030s.
The US economy is expected to be the fastest changing of the advanced world economies with 38% of roles impacted in the same period, with Germany coming in at 35% .
Around a fifth of jobs in Japan are expected to be impacted in the same timeframe.
PwC chief economist John Hawksworth said no industry was immune from technological advances.
However, he stressed that the advance of the robots did not always make economic sense, and said there would still be "many areas where humans retain a comparative advantage."
He said: "Automating more manual and repetitive tasks will eliminate some existing jobs, but could also enable some workers to focus on higher value, more rewarding and creative work, removing the monotony from our day jobs.
"By boosting productivity – a key UK weakness over the past decade – and so generating wealth, advances in robotics and AI should also create additional jobs in less automatable parts of the economy as this extra wealth is spent or invested."
Sectoral analysis found big differences in how automation is expected to impact on individual roles.
Jobs in water, sewage and waste management are seen to be the most at risk from automation, with almost two thirds of roles expected to be impacted.
The wholesale and retail trade, manufacturing and transportation and storage sectors are also like to be at the vanguard of technology-driven change.
Jon Andrews, head of technology and investments at PwC, said: "There's no doubt that AI and robotics will rebalance what jobs look like in the future, and that some are more susceptible than others.
"What's important is making sure that the potential gains from automation are shared more widely across society and no one gets left behind.
"Responsible employers need to ensure they encourage flexibility and adaptability in their people so we are all ready for the change."
business@thecourier.co.uk