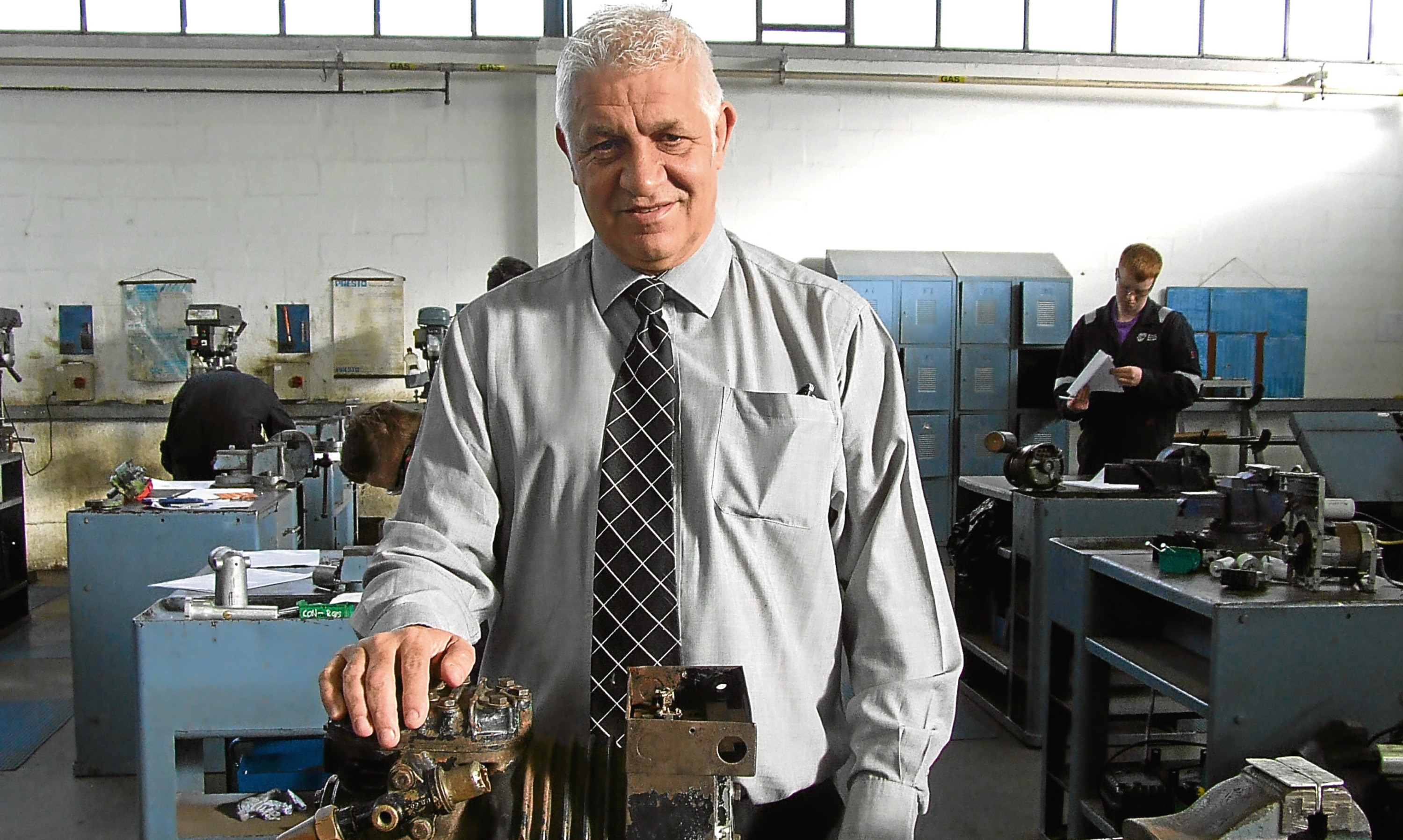 An Angus engineer who helped shape the careers of thousands of young apprentices is stepping down from his role after almost four decades.
Alan Swankie has been with Arbroath Angus Training Group (ATG) for 39 years of its 51 year history, and overseen the technical upskilling of scores of upcoming mechanical, electronic and eletrical engineers.
ATG is intrinsically linked to the North Sea oil and gas sector and has given a start to numerous future captains of industry who then exported skills acquired in Arbroath to major energy basins around the world.
Mr Swankie joined ATG in 1978, the year before the training group moved to its current premises in Arbroath's Catherine Street.
The workshop was officially opened in 1979 by RAF flying ace, Group Captain Sir Douglas Bader.
Mr Swankie – who joined ATG as a turning instructor and later served as operations and training manager before finally becoming managing director in 2007 – said it had been a pleasure to set so many young people on their way.
"It will be a very strange feeling to leave ATG after 39 years, but I feel the time is right for me to step down," Mr Swankie said.
"The company is very highly regarded and has an excellent reputation, which is due to the dedication of all staff who are passionate about, and committed to, getting the best out of each year's intake of apprentices."
Mr Swankie has worked with ATG's incoming managing director Sam Greer for the past month and is confident the facility is in good hands.
"It's been hugely gratifying to give young apprentices a platform for developing their skills and knowledge and seeing them progress throughout their careers," he said.
"I know that Sam will be a fantastic MD for the company and I look forward to watching the business grow further as she brings new ideas and fresh approaches to the table.
"I'm extremely grateful to have worked with such a fantastic team at ATG and wish everyone the very best for the future."