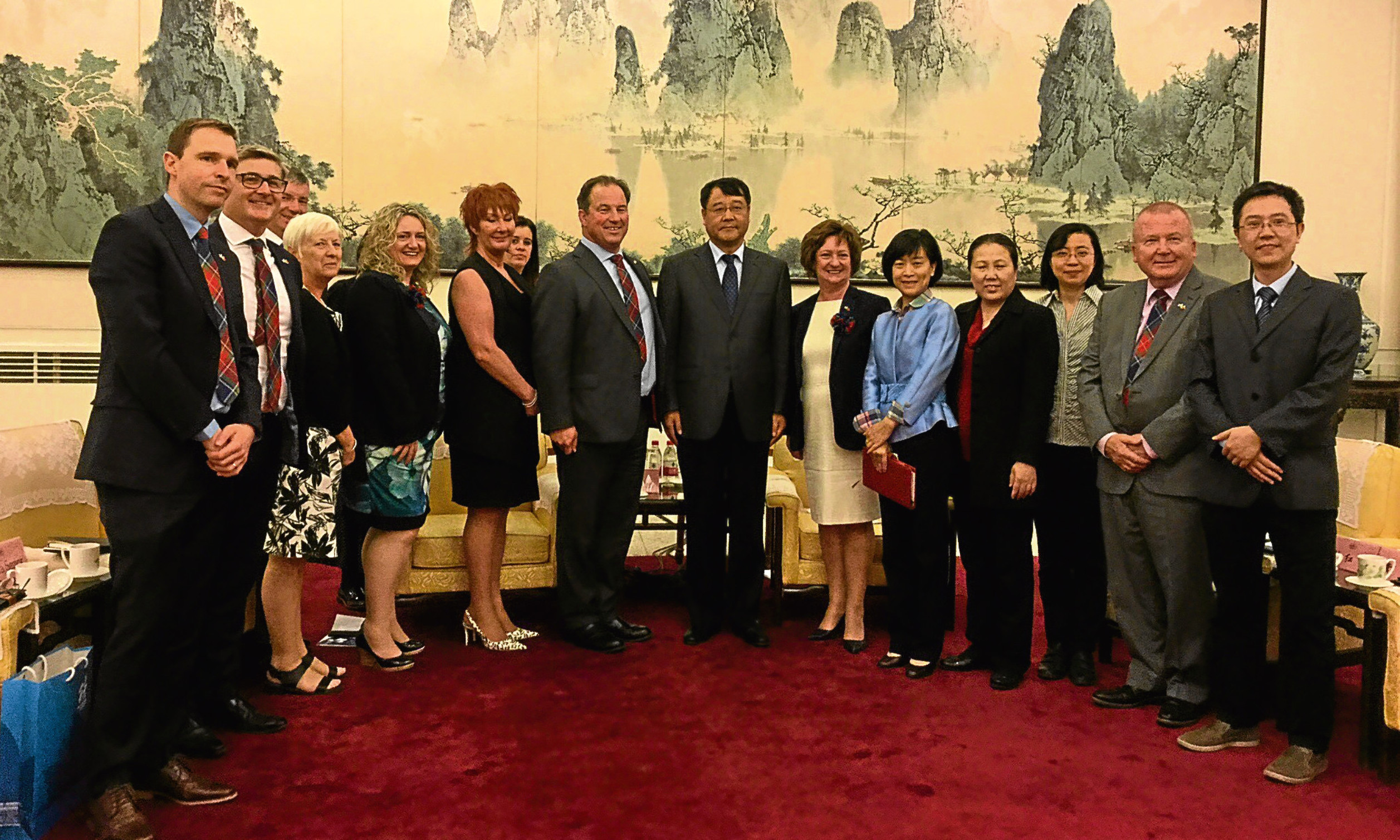 Senior business leaders from Dundee and Angus have completed a mission to boost trade relations with China.
The delegation – which included local chamber of commerce president Colin Loveday and chief executive Alison Henderson – visited Shandong Province, the third largest regional economy in China with an annual gross domestic product of £0.7 trillion,
As part of the programme, Scottish Chambers of Commerce – whose Dundee-based President Tim Allan also travelled – opened its new international trade office in the port city of Yantai.
"The Chinese economy continues to grow at a faster pace than western economies and the rate of growth within new cities such as Yantai and Jinan opens up the potential for Dundeeand Angus businesses to promote and sell goods and services which Chinese businesses and consumers want and need," DACC president Colin Loveday said.
"That demand, together with a more recent policy of 'opening up' to new trading partners and overseas alliances by the Chinese, presents a myriad of opportunities for our local businesses to capitalise on.
"The aim of our mission is to strengthen relationships and increase engagement with existing and new contacts in sectors where there are direct business to business (B2B) or knowledge-sharing opportunities for Scottish companies."
Among the party was businessman Dave Valentine, owner of the Simpsons of Carnoustie golf shop.
Mr Valentine organised the mission in his capacity as international ambassador for China for Scottish Chambers of Commerce.
DACC CEO Alison Henderson said the challenge was now to match demand in China with companies locally.
"We will now undertake a deep dive of companies based in Dundee and Angus who have products, skills and expertise which have the potential to be exp[orted to Shangdong Province.
"Our aim is to add impetus to our local and wider Scottish economy by assisting companies who have not previously thought about exporting to grasp the potential that international trade offers.