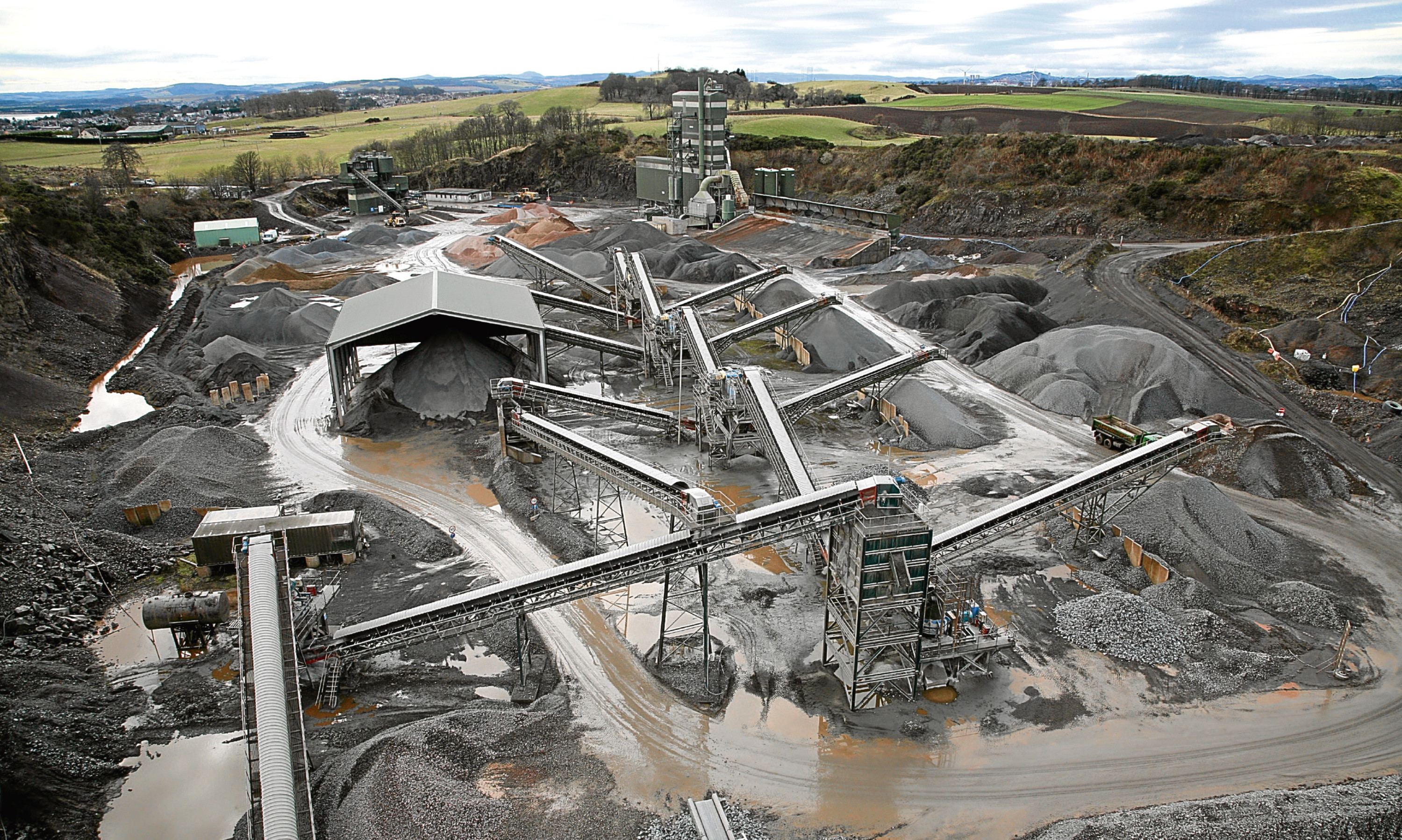 Building materials supplier Breedon Group has welcomed the UK Government's decision to move away from austerity as it posted higher sales and profits.
The group – which has its Northern headquarters at Ethiebeaton in Angus – reported that revenues doubled in the six months to June 30.
The £326.3 million return compares with sales of £163m a year earlier and helped boost pre-tax profits from £20.9m in 2016 to £31.2m this year.
The significant uplift in the group's trading performance followed the £336 million acquisition of Hope Construction Materials in 2016.
Company chairman Peter Tom said the acquired business had made a "robust contribution" to the group and he said further expansion was possible.
"We have consistently demonstrated our ability to generate value for our shareholders irrespective of economic conditions, through flexible and imaginative customer service, rigorous cost control, focused investment and a culture of continuous operational improvement," Mr Tom said.
"These disciplines, coupled with a strong balance sheet and healthy cashflow, put us in a strong position to take advantage of future growth opportunities, both organically and through furher bolt-on acquisitions.
"More immediately, our performance in the first six months and our prospects for the second half give us confidence that we will meet 2017 market expectations."
Shares in the AIM-listed group rose 1% to 88.25 pence following the trading update.
Mr Tom also took the opportunity to welcome the change in the current UK Government's attitude to the austerity programme pursued by David Cameron's administration.
"Although the outcome of the General Election, coupled with the commencement of Brexit negotiations, have created some further uncertainty for the UK economy, the outlook for UK construction remains encouraging," Mr Tom said.
"It is reassuring that the Government's direction of travel appears to be moving away from continued austerity towards fiscal stimulus, which can only be helpful to our industry.
The Breedon Northern division employs 950 staff and operates 38 quarries and almost 70 concrete plants.