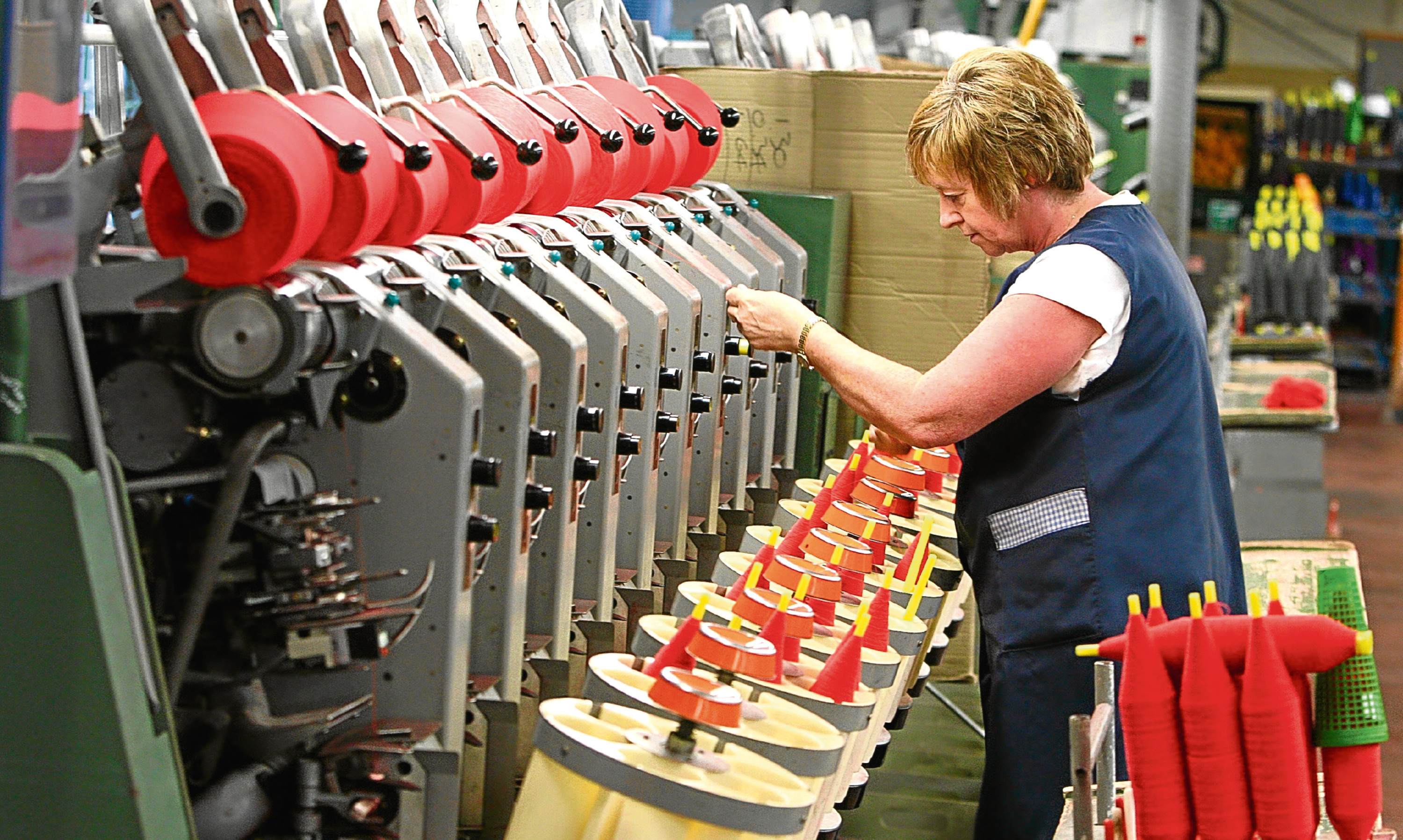 A Kinross producer of fine cashmere and lambswool products has filed its third set of annual accounts in as many months.
Todd & Duncan Limited is now up to date with its statutory filings after finally submitting its annual returns for the year to December 31, 2015, to Companies House this week.
The move came just two months after the company produced its long overdue accounts for the period to Hogmanay, 2013.
The firm – whose fine cashmere products are sought after by many of the world's top fashion houses – submitted its 2014 accounts last month.
While the 2015 returns bring the firm up to date, the submission deadline for its 2016 accounts is already closing in, with the latest year filing due to reach Companies House by September 30.
In May, finance director Iain Cormack acknowledged there had been delays in making its statutory returns and vowed the 2016 accounts would be lodged on time.
He also confirmed that Todd & Duncan had faced financial penalties as a result of its lapses.
The sanction that companies can face for failing to submit accounts increase as time goes by, with fines of £1,500 imposed in cases where the delay extends beyond six months.
Last Autumn, Deloitte resigned as auditor of Todd & Duncan citing the fact they had been unable to complete their work for the financial year 2013 because they had not been provided with the information they required from management.
The latest year accounts show the firm – which operates out of the historic Lochleven Mill site at Kinross and is the town's biggest private sector employer with a workforce of 200 – moved back into the black in 2015.
The firm made a £657,000 pre-tax profit from sales of £27.92 million, figures that compare to revenues of £23.8m in 2014 and a pre-tax loss of £415,000 for the year.
In his directors' report to the 2015 accounts, Mr Cormack said the results for the period had been impacted by "challenging trading conditions" in the group's principal markets.
He added the directors had not recommended the payment of a dividend for the year.
"The company is an international leading supplier of high quality cashmere, blended and woolen yarns to the world's top couture houses and fashion designers," Mr Cormack said.
"At its current location in Scotland, the company dyes and spins cashmere and lambswool to customers' specifications and has the capacity to produce several different types of cashmere yarn.
"During 2015, the focus was on growing revenue from the existing customer base, as well identifying and securing sales with new customers."