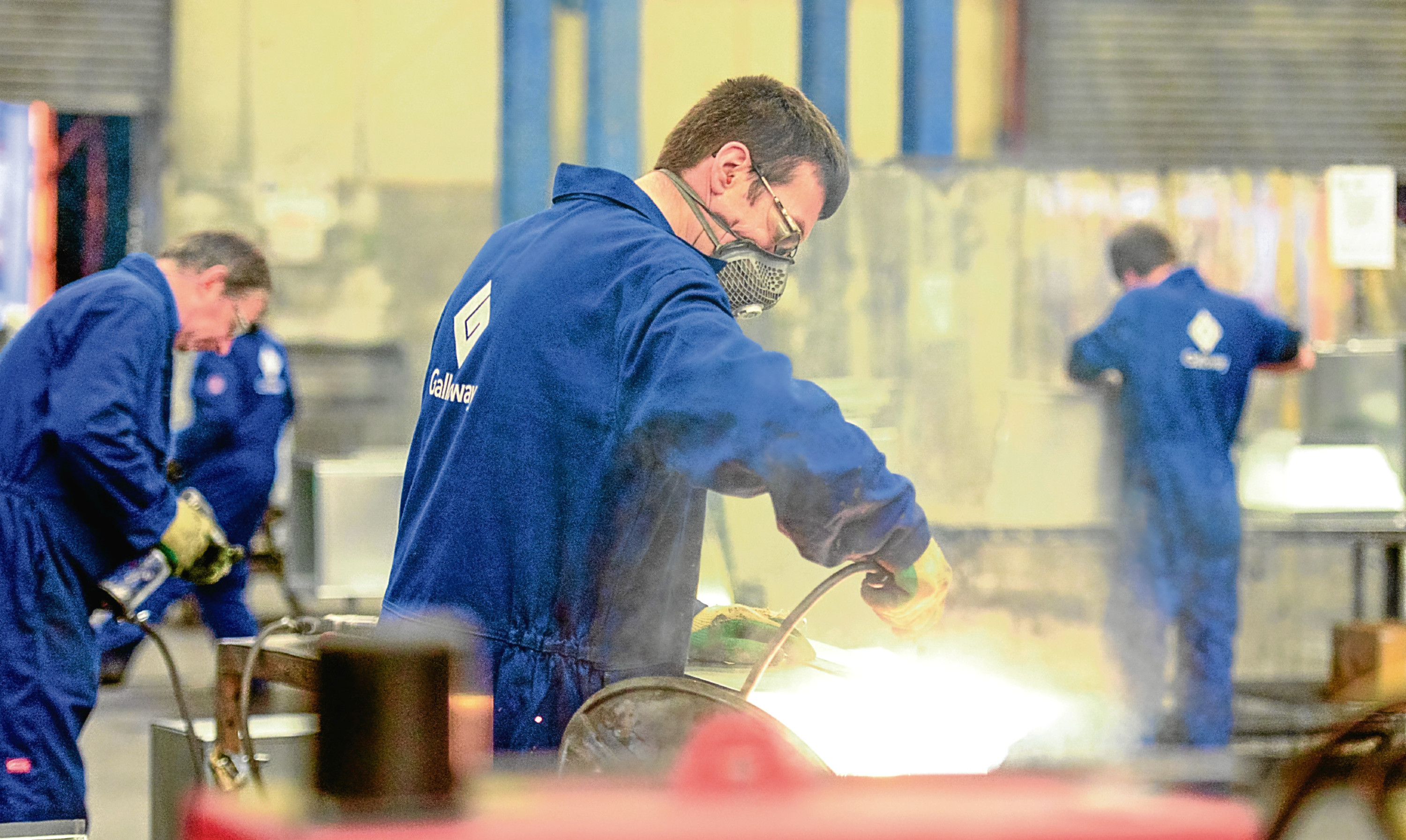 Administrators have been given another year to wrap up the affairs of a major Dundee engineering firm that suddenly collapsed with multi-million-pound debts last year.
Galloway Group and its associated firms went under last August after its debts spiralled amid a weaker construction marketplace and lower activity in the energy sector due to the fall in the price of oil.
The failure of the group, which had its main base at Arrol Road in Dundee but also operated from a secondary building in Dewsbury, led to more than 160 workers being made redundant.
In November, The Courier revealed the group of companies had gone under with an overall deficiency in the region of £30m.
Total debt owed to external creditors, which relates to companies and suppliers outwith the Galloway parent company and its subsidiaries, was put at £17.6m.
The group pension scheme was owed £9.4m, with local traders and suppliers to the group on the hook for a further £4.2m.
Banking group HSBC was owed £2.9m, while national enterprise agency SE also had £800,000 tied up with the company.
In March, joint administrators Andrew Davison and Robert Kelly of EY's restructuring team released an updated proposal statement.
They said that £220,000 had been raised from the sale of plant and machinery and efforts were being made to offload the group's property.
The Dundee factory unit, which extends to more than 87,000 square feet, is on the market through Graham & Sibbald at a guide price of £1.95m.
The pair proposed that distributions be made to HSBC and HSBC Invoice Finance (UK) Limited in respect of their fixed charge over the property.
However, they said realisations from the sale of the property were unlikely to be sufficient to allow a dividend to the group's preferential creditors and the likelihood was that unsecured creditors would also receive nothing.
An EY spokesman last night said it was not unusual for an administration to take more than a year.
She said: "We have applied for an extension of the administration period by 12 months in order to complete the sale of the property and conclude other matters relating to the administration."
business@thecourier.co.uk