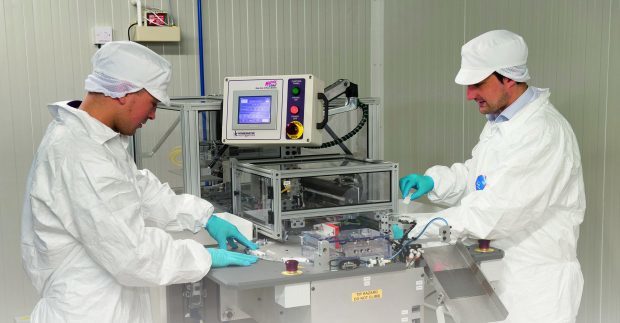 Scottish medical group Omega Diagnostics hopes its HIV diagnosis kit will be validated by external testers by the end of the year.
In a trading update yesterday, Omega said its revenues for the first six months of the year were £7.1 million, up 4% on last year, and that its profits were in line with expectations.
The Alva-based company is working on a portable, disposable HIV test that can be used without other equipment.
The test requires just a drop of blood and can give results within 40 minutes.
The company said it hoped to get the CE-mark for its VisitectCD4 system by the end of the year.
"We have successfully manufactured bulk components for three validation batches of VisitectCD4 which have passed QC testing at external sites and have now been assembled into devices," the company said.
"The first two batches of assembled devices have passed final QC testing with external testing. A third batch will begin external testing imminently.
"We have started using these validation batches to verify performance and this programme of testing is about 50% complete. External performance evaluations are under way at two UK hospital sites and we expect these to be completed within the next few weeks.
"We therefore remain confident in our ability to CE-Mark the test before the end of the calendar year."
Omega said above-average rainfall in Germany in July contributed to an 8.5% decline in allergy/autoimmune kit sales.
Sales of its biggest selling product, the food intolerance test kit, rose by 8% to £4.13m, boosted by a "strong" performance in North America.
business@thecourier.co.uk