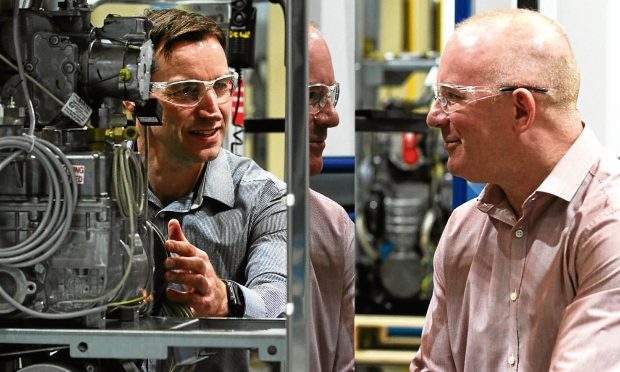 The manufacturing sector in Dundee has received a major shot in the arm with more than 100 new jobs being created at fuel pumps maker Tokheim UK.
The company, which is part of diversified global manufacturer Dover and which will officially rebrand as Dover Fueling Solutions UK within the next few weeks, is currently building out a £14 million extension to its factory at West Pitkerro Industrial Estate.
The new space extends to several football pitches in size and will allow the company to maximise efficiency within the fuel pumps production process and increase output.
The site is also set to take on a new line as it begins assembly of payment products for Wayne, a sister-brand within the Dover portfolio.
In total, 140 new jobs are being created, 100 of them on a permanent, full-time basis.
The increase will take the total workforce at the factory to around 640, the highest it has been since the business started operating as Dunclare Dispensers back in 1983.
Under Dover's ownership, the Dundee factory currently builds and ships more than 20,000 fuel pump arrays every year.
Click image below for more: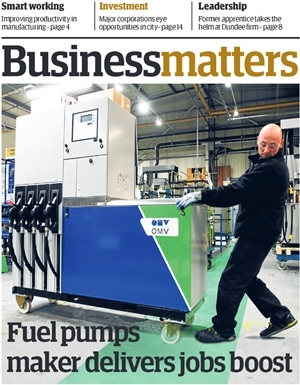 The assembly of a fuel pump rig is a complex process involving hundreds of individual parts.
The factory has an in-house paint and decals shop allowing for bespoke solutions for individual clients.
Dundee built fuel equipment is shipped to more than 160 countries globally.
"We are proud of our history and what the business has achieved over the decades," Dundee site operations director Ken Scobie said.
"Unfortunately, there doesn't seem to be many success stories in UK manufacturing these days, but I am proud to say we are one of them.
"However, in today's business world, there is no time to rest on your laurels – which is why we place so much emphasis on continuous improvement.
"We are one of the largest private- sector employers in Dundee and our achievements are not just good for our workforce, they are a boost for the whole Tayside economy and everyone living in the area."
City development convener Councillor Lynne Short said she was delighted to see a new wave of investment in high-end manufacturing coming into Dundee.
"There is rightly a big emphasis on the creative sector and the V&A in Dundee right now but there are many other great things happening in other sectors such as the expansion of Michelin and this new investment at Tokheim."
The jobs boost for Dundee follows Fife-based payment terminals group Ingenico scooping both the Manufacturing and Business of the Year awards at The Courier Business Awards.
ghuband@thecourier.co.uk