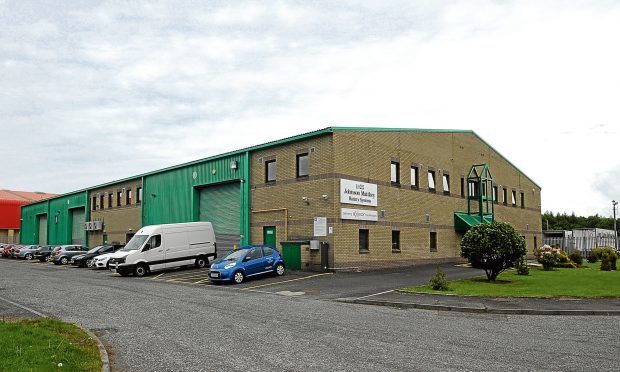 A high performance battery packs firm saw sales slump in the year in which it switched manufacturing away from Dundee.
Newly lodged accounts at Companies House show Johnson Matthey Battery Systems (JMBS) suffered an almost £3 million reduction to £1.59m in sales in the year to March 31, 2017, compared with the prior year.
Pre-tax losses for the year were reduced by more than £2.3m but the company – which is part of the wider Johnson Matthey PLC group – still finished the year in the red to the tune of £4.64m.
The group's main business is producing high-tech lithium ion battery packs for use in the industrial and automotive sectors and its technology has powered vehicles including the electric McLaren P1 hypercar.
The vast majority of the company's sales are into the domestic UK market, although the group did notch revenues of £105,000 in the year from customers in Continental Europe.
The new accounts cover the year in which JMBS broke its link to Dundee by shutting down the former Axeon battery technologies factory at Wester Gourdie Industrial Estate it had acquired in a £40m deal in 2012.
Dozens of jobs were lost in Dundee as a result of the group's decision to relocate the battery operation closer to its core customer base in England.
However, the accounts show the firm maintained its overall workforce post-switch, with an average monthly staffing of 54 staff employed in the business during 2017.
In his strategic report to the accounts, company secretary Simon Farrant said: "The year saw turnover decrease from £4,526,000 to £1,597,000 as the automotive business had a slower than anticipated recovery, however battery systems for non-automotive appliances such as power tools and ebikes made further progress.
"During the year the company finalised the relocation of its automotive business from Dundee to Milton Keynes in order to better serve its customers.
"The business also carried on investing heavily in research and development leading to an increase in operating loss of 30% year on year."
business@thecourier.co.uk