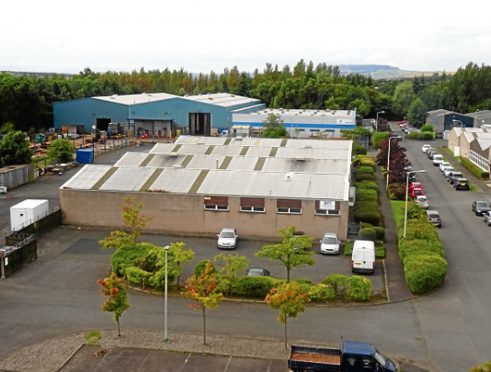 A major UK property investment group has taken over as landlord of a Fife industrial estate following a multi- million-pound deal.
West Midlands-headquarted LCP confirmed it had acquired more than 234,000 square feet of accommodation at Southfield Industrial Estate in Glenrothes for £3.1m.
The premises bought by LCP ranges in size from 941sq ft to 10,000sq ft and is home to 21 individual companies.
The move follows the group's establishment of a new Scottish headquarters and dedicated asset management team in Glasgow last year.
LCP has since gone on to build up a portfolio of nine industrial assets north of the border.
It said the Southfield deal was in line with its "ambitious growth plans" for Scotland. It is understood Southfield will continue to operate as normal in the interim following the acquisition.
However LCP investment director James Buchanan said the group had been keen to acquire the estate because of the "asset management opportunities" it gave rise to, including lease re-gears and the potential sale of units to their sitting tenants.
"This is a key acquisition in an increasingly important region for the company," Mr Buchanan said.
"Our team of proactive asset managers is now examining ways in which we can add value to the properties for the benefit of local businesses."
The acquired assets include four vacant industrial units ranging from a 2,410sq ft property to a large 19,242 sq ft space.
Mr Buchanan said the LCP Scotland team would look to have them tenanted as quickly as possible.
He said: "They will also be using their extensive knowledge to attract tenants to the four units that are currently vacant as part of their marketing campaign."
In August, LCP snapped up two units at Wishaw Retail Park for £1.1m.
Other Scottish sites include Knightwood and Govan Cross shopping centres in Glasgow, Airdrie Retail Park and Forbes Court at Middlefield Industrial Estate in Falkirk.
business@thecourier.co.uk