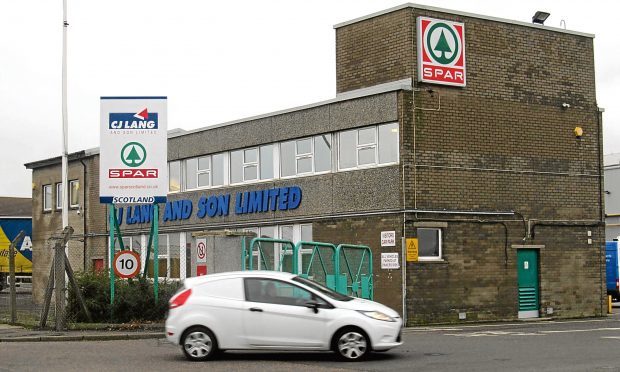 Dundee-based convenience stores supplier CJ Lang & Son has warned it faces an "extremely challenging" year.
The SPAR supplier's outgoing managing director Scott Malcolm said the firm had faced cost increases as a result of the introduction of the National Living Wage and was operating in a "highly competitive trading environment".
Mr Malcolm recently indicated his intention to leave the business after 31 years of service to pursue other interests.
The Longtown Road business, which has operated in Dundee since 1919, has appointed trading director David Lamb as managing director on an interim basis.
The firm's recently published annual accounts showed that turnover dropped from £194.6m to £185.4m for the year ending April 30. Profit before tax increased from £914,000 to £925,000.
Within the accounts Mr Malcolm said: "The group recorded a year on year reduction in turnover due to a combination of the previous financial year comprising 53 weeks, increased competition and, in keeping with national trends, a decline in cigarette volumes.
"The latter factor, coupled with growth in food to go revenues and a reduction in low margin based activity, contributed to the achievement of an uplift in gross profit margin from 22.8% to 23.3%."
The firm sought operational efficiencies and sought cost reductions as a result of the introduction of the National Living Wage.
The firm's cost of sales dropped from £150.3m to £142.1m during the financial year.
Mr Malcolm said the results were a "satisfactory outcome" considering the challenges faced and noted that the firm had increased its cash and reduced its debt during the year.
He added: "The group continues to operate in a highly competitive trading environment which, coupled with further enforced cost increases, indicate that the year ahead will be extremely challenging.
"Our strategy continues to be focused on developing the SPAR business in Scotland through growing store numbers and investing in new initiatives to increase footfall and revenues whilst also pursuing procurement improvements in collaboration with our SPAR UK partners."
In relation to his departure, Mr Malcolm said: "It has been a privilege to work for such a tremendous organisation for such a long period of time and a great honour to serve as managing director for the last nine years."
The firm's staff numbers fell from 2,069 to 2,000 during the year.