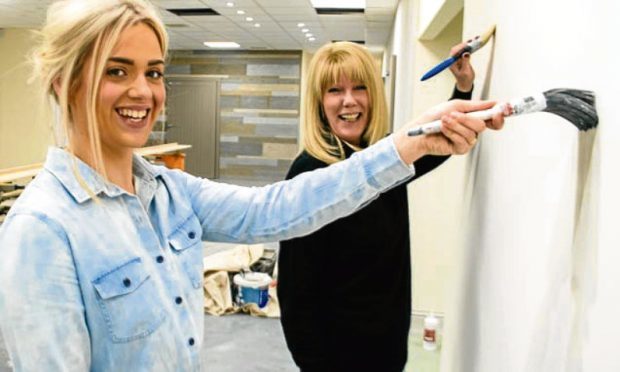 Perthshire bridal business Apple Blossom Time has relocated from Huntingtower to Glencarse in a £100,000 move.
The bridal studio was established seven years ago by mother and daughter team Karen Robertson and Jolene Taylor.
The larger premises will allow the business to triple the amount of consultations and appointments available to clients.
The investment for the expansion is £100,000 with most of the work completed by local suppliers.
Jolene Taylor revealed that additional staff will also be taken on this year.
She said: "We've put in a considerable amount of investment to make this happen and by expanding the business we will also require two or three new members of staff.
"I'm so glad that we've found the perfect place, with beautiful and spacious rooms providing the bride and her guests with a comfortable and pleasant experience."