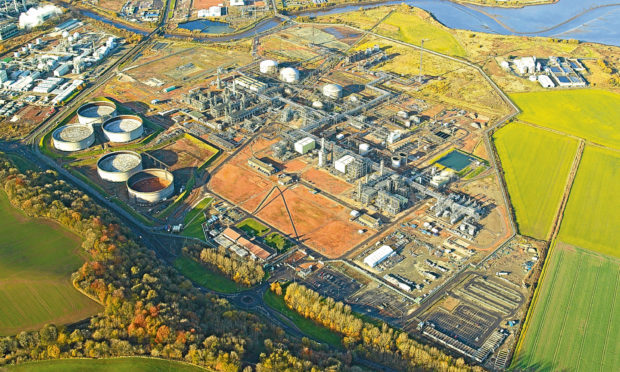 The North Sea's major oil export pipeline has resumed operations after a second unscheduled shutdown in a matter of weeks.
The 235-mile long Forties Pipeline System (FPS) – which transports more than 445,000 barrels of oil and 3,500 tonnes of raw gas daily to the Kinneil terminal adjacent to Grangemouth refinery on the Forth – was shut-in after a feed control valve at Kinneil closed unexpectedly.
The move triggered wider automated safety systems that shut down the main pipeline system.
Ineos engineers worked through the night to resolve the problem.
"Ineos FPS confirms the start-up of the Forties Pipeline System is now under way following the successful resolution of an issue yesterday with a feed control valve," Ineos said in a statement.
"We apologise to our customers for any inconvenience caused."
The shutdown comes just weeks after FPS was shut-in for an extended period following the discovery of a hairline crack in an onshore section of the pipeline at Netherley, south of Aberdeen.
The system was out of commission until December 30 while a repair was completed.
Economic analysts suggested the outage had held back GDP growth in the UK in the final quarter of 2017.