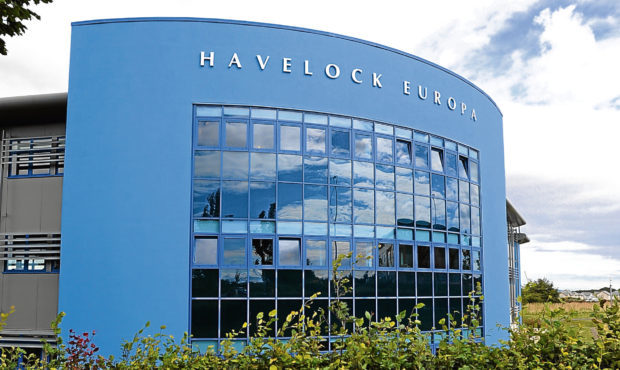 There are fresh doubts over the future of Fife shopfitting and interiors company Havelock Europa after the company said it was seeking urgent funding.
Shares in the Kirkcaldy-based firm which employs around 300 people in Fife were suspended after the announcement this morning.
The company secured £8 million in funding in February but last month flagged a potential uncertainty over its ability to continue as a going concern.
The firm said today that its trading conditions had further deteriorated.
The statement said: "Since then, the company has experienced an unexpected increasing credit squeeze from its suppliers, as a result of which it has substantially utilised its available facilities following the re-financing first announced on 20 February 2018.
"The board announces that it has been in discussions with existing funders and investors in the company regarding the provision of further funding, however it became apparent yesterday evening that these were unlikely to result in a positive outcome.
"The company needs further financing for its immediate working capital needs hence the board is obliged to consider steps to protect the position of creditors and is in discussions with potentially interested parties in this regard.
"The company's ordinary shares will therefore be suspended from trading on AIM with immediate effect pending clarification of its financial position."
GMB Scotland represents around 90 of the firm's workers.
A GMB spokesperson said: "The situation is critical and the immediate priority is to find a new buyer or investment that can sustain our members' employment in Kirkcaldy."
Havelock Europa, based at John Smith Business Park, plunged into the red last year after one of the worst trading performances in its long history.
Chairman Ian Godden – who took the top job after making a substantial investment in the business in January 2017 – said the past year had proved to be "much more challenging" than expected as the company reported a £5.92 million pre-tax loss for the year to December 31.
The figure compares to a slim £22,000 profit in 2016 and came as sales slid from £60.8m to £53.19m.
The final results were originally due earlier last month but were delayed after an issue in calculating the deficit in the company's defined benefits pension scheme following a March refinancing.
In his chairman's statement with the accounts, Mr Godden said the firm faced multiple issues.
"2017 was one of the worst performances in Havelock's history, being impacted by a lower opening order book brought forward from 2016, changes to the sales mix, lower Government spending on schools, weaker fixed cost coverage and serious issues with the new ERP system," he told investors.
"In the second half of the year and the early part of 2018, we were held back by a lack of finance, which restricted our ability to source materials timeously and deliver effectively for our customers."