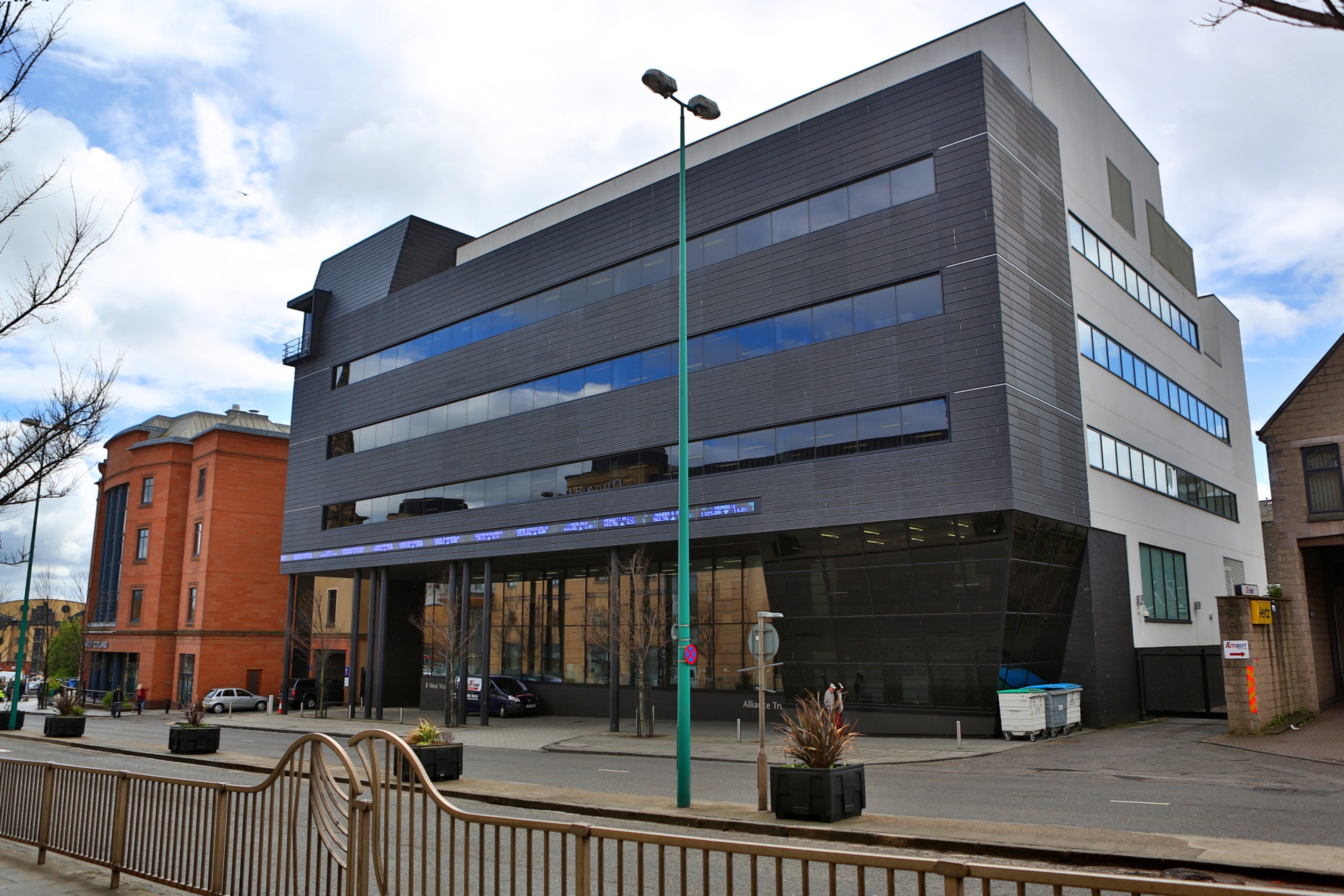 The board of Alliance Trust is considering the future of its savings arm after receiving "a number of expressions of interest" in the business.
Alliance Trust Savings (ATS)  employs more than 300 staff, with around 250 based at the Trust's main corporate headquarters at West Marketgait in Dundee.
Any sale of ATS would put a question mark over the workforce's future, although the Trust was keen to play down talk of potential job losses.
"We have received a number of expressions of interest in ATS and are currently considering whether a change of ownership would be in the interests of Alliance Trust shareholders and ATS' customers and staff," the group said as it published its half year trading figures for the period to June 30.
"Discussions with interested parties, each of whom envisage maintaining or growing ATS' presence in Dundee, are at an early stage and there can be no certainty that the Board of Alliance Trust will decide to sell ATS."
ATS is the Trust's sole trading subsidiary following the multi-million pound sale of Alliance Trust Investments  to Liontrust Asset Management last year.
In March the group said ATS had suffered a "poor financial performance"  in 2017, as the unit turned in a £19.3 million  full year operating loss.
The downturn in the business saw the Trust's board moved to write down the fair value of the business by £23.5m to £38m.
Today's update shows the business moved marginally back into the black with a £23,000 return in the first half of 2018.
ATS's lacklustre performance was the subject of significant ire at the Trust's AGM in April as investors questioned the continued financial support offered to the business and flagged poor customer service levels.
At the time deputy chairman Gregor Stewart conceded it had been a "very difficult year" for ATS and said much of the problems had stemmed from the business transferring operations to the single Dundee site in the first half of 2017 and logistical issues surrounding the integration of the Stocktrade platform into the business.
To counter the issues at ATS,  the Trust moved to recruit around 100 temporary staff to bolster customer service levels.