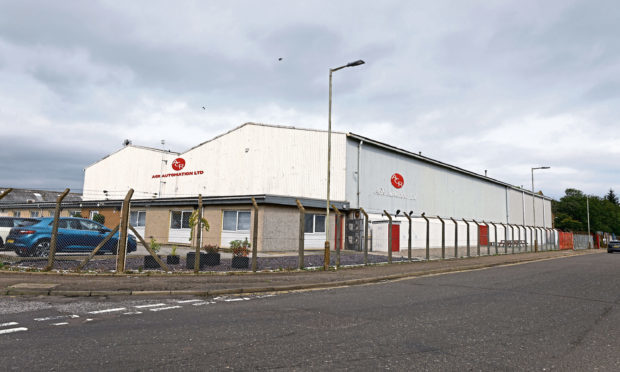 An Angus based group which supplies automated systems for the medical devices, pharmaceuticals and personal care sectors has reported a jump in sales.
Wiltshire registered AGR Automation Limited's primary manufacturing site is at Peasiehill Road on Arbroath's Elliott Industrial Estate.
Newly published accounts at Companies House show a significant uplift in sales in the year to December 31, 2017.
Revenues came in at £12.43 million in the period, up from £8.17m in 2016,
Pre-tax profits were marginally ahead, with an £847,811 return compared with the £810,612 of the prior year.
Profits after tax lifted from £733,017 in 2016 to £918,218,
The figures reflect a period in which the group moved to acquire Aylesbury Automation Limited, a similarly profiled bespoke automation solutions company based in England.
In his strategic report to the accounts, managing director Derek Gaston said a pattern of reduced market activity seen in 2016 had continued into 2017.
He also reported circa £500,000 in losses related to "significantly under-scoped" projects – a situation described as a "rare realisation of risk."
However, Mr Gaston said the work carried out within the project had positioned AGR for repeat build opportunities over the next two to three years and was expected to result in "meaningful returns" over the piece.
"Despite this factor, in 2017 the company continued to demonstrate its ability to cope with the cyclical fluctuations in the market while retaining all members of staff and still returning strong profitability," Mr Gaston said.
"This experience has proven the continuing underlying strength of the organisation.
"The significant effort expended in developing large contracts with new clients and in advancing key anticipated future projects has resulted in the strongest pipeline of opportunity in the company's history and the company expects to finish 2018 with a record order book."
The accounts show AGR group supported a total of 134 staff last year, with the administrative function of the business having an average of 73 employees, the manufacturing side 59 and two directors.
AGR is currently in the process of planning an extension to its Arbroath site to secure its long-term future.
If approved, the firm envisages increasing its workforce over the coming three to five years.
business@thecourier.co.uk