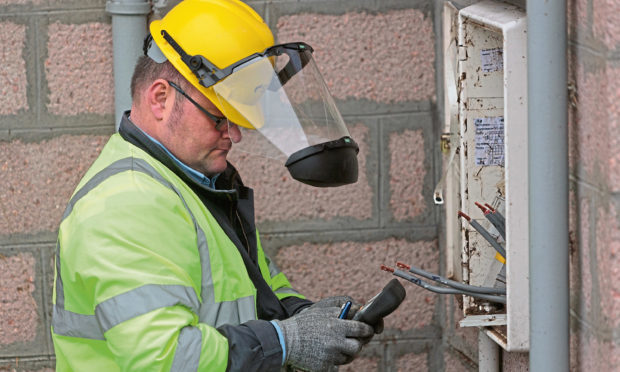 The competition watchdog has backed a merger of SSE and Npower's retail divisions in a move that paves the way for the UK's Big Six energy providers to become the Big Five.
The proposed multi-billion pound tie-up was first revealed last year and has since been referred for an in-depth investigation by the Competitions and Markets Authority (CMA).
The CMA has now provisionally approved the deal – which will impact on more than 11 million customer accounts in the UK – with a final decision expected in October.
The CMA's probe found SSE and Npower did not compete closelyover their standard variable tariff (SVT) power deals – the most common and expensive on the market.
"It is vital that householders have a range of energy suppliers to choose from so they can find the best deal for them," said Anne Lambert, chair of the CMA inquiry group.
"With more than 70 energy companies out there, we have found that there is plenty of choice when people shop around.
"But many people don't shop around for their energy.
"So, we carefully scrutinised this deal, in particular how it would impact people who pay the more expensive standard variable prices.
"Our analysis shows that the merger will not impact how SSE and Npower set their SVT prices because they are not close rivals for these customers."
The CMA investigation made a number of key findings.
These include the fact that if SVT customers do switch they tended to move to a cheaper non-SVT tariff; that few customers currently switched between SSE and Npower; that the two providers do not compete closely on price and the risk of losing a customer as a result of an SVT price rise will not diminish post-merger.
The CMA will now take views and evidence on its provisional decision before a final decision is made ahead of a statutory deadline on October 22.
Alistair Phillips-Davies, chief executive of Perth-headquartered SSE, said he was pleased at the CMA's findings.
"Following a thorough and in-depth investigation, we are pleased the CMA has provisionally concluded that the proposed merger of SSE Energy Services and Npower does not raise competition concerns," Mr Phillips-Davies said.
"The scale and pace of change in the GB energy market continues to be significant and requires us to evolve to stay relevant, competitive and sustainable.
"The planned transaction presents a great opportunity to create a more agile, innovative and efficient company that really delivers for customers and the energy market as a whole.
"We look forward to continuing to engage with the CMA as it prepares its final report ahead of the statutory deadline in October.
"We remain confident that the formation and listing of the new company is on track for completion by the end of SSE's financial year."
Preparations for the merged operation are already well advanced, with Katie Bickerstaffe named as chief executive designate and Gordon Boyd as proposed chief finance officer within the new standalone company.
Martin Herrmann, chief operating officer, retail of innogy SE, said: "Our plans for a new British retail energy company are clearly on schedule and today's announcement, that the UK Competition and Markets Authority has given provisional clearance to the planned merger, is another important milestone."
"We believe that the new organisation will combine the best from both companies to meet evolving customer expectations and address advancing market challenges."