Television star Rachel Riley will team up with Scots funnyman Fred MacAulay to host the 2018 edition of The Courier Business Awards.
The brainbox broadcaster – who is best known for her co-presenter role on Countdown and its comedy offshoot 8 Out of 10 Cats Does Countdown – will take charge of proceedings at the glittering awards ceremony at Dundee's Apex City Quay hotel on October 27.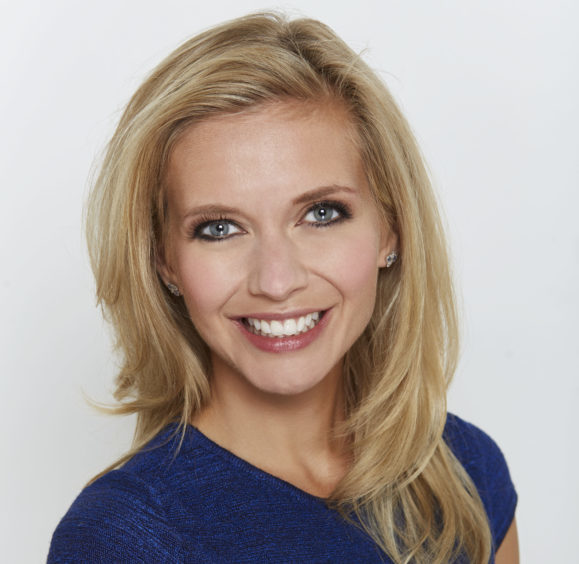 Comic Fred – a native of Perth – will play a supporting role as Master of Ceremonies and compere of the evening.
The event, which is again being held in association with long-term partners, chartered accountants Henderson Loggie, will see a total of 23 awards handed out to the finest business talent Tayside and Fife has to offer.
Rachel told The Courier she was excited to be invited to Dundee to celebrate the many achievements of the local business community.
"Strong businesses are at the heart of every great community," the Oxford University graduate and former Strictly Come Dancing contestant said.
"The hugely talented shortlist line-up for The Courier Business Awards 2018 shows Tayside and Fife has much to be proud of.
Courier Business Awards: Comic Fred MacAulay to play it for laughs
"Every single one of the finalists deserves a pat on the back for their incredible achievements.
"It really is no mean feat to get as far in a competition as tough and rigorous as these awards are and I will be delighted to hand over the trophies to the winners next month."
David Smith, managing partner with Henderson Loggie and one of the Awards judges, said the new line-up was fantastic and well worthy of taking on the baton from Gyles Brandreth, who has hosted for the past two years.
"I am delighted to welcome someone of the calibre of Rachel Riley as host of The Courier Business Awards 2018," Mr Smith said.
"Gyles Brandreth leaves a huge pair of shoes to fill but Rachel Riley is the perfect person to do so.
"And with Fred MacAulay at her side, we are set for a fantastic evening yet again. This is very, very good news."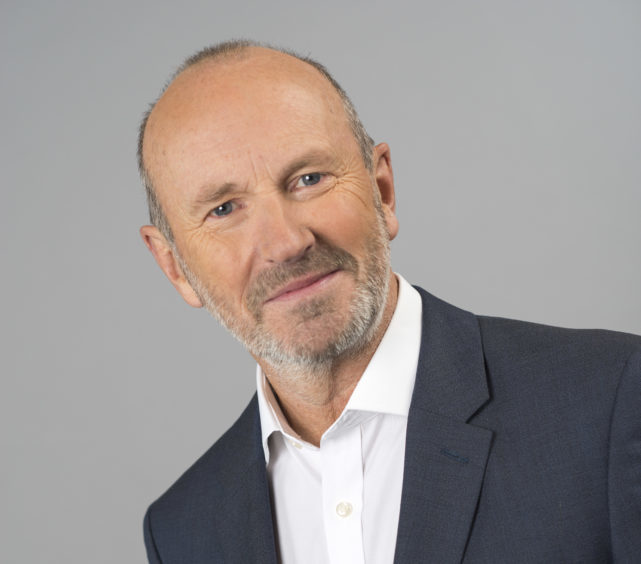 Editor-in-Chief, Morning Newspapers and fellow Courier Business Awards judge Richard Neville said the must-attend awards ceremony was set to be more spectacular than ever.
The 700-plus guests will enjoy an evening of fine dining and top quality entertainment within a lavish marquee built in the grounds of Apex City Quay.
"In the six years we have been running The Courier Business Awards, we have unearthed some real business gems that are helping drive forward the economy of this corner of the world," he said.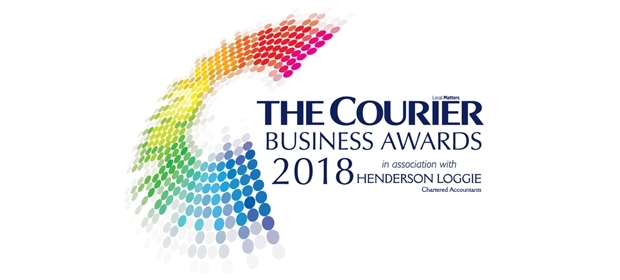 "The depth of business and entrepreneurial talent we see through The Courier Business Awards never fails to amaze.
"We had a new look to the judging panel this year with Lord Dunlop taking over as chair and Chris van der Kuyl and Gayle Mann of Entrepreneurial Spark joining in with our deliberations.
"But the reaction was the same – the judges were blown away by the submissions which together painted a picture of a modern, striving and innovative economy.
"In the year that V&A Dundee opened its doors to the world, that seems hugely appropriate."