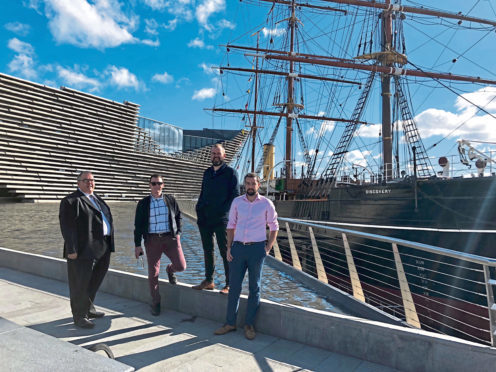 Global marine services firm GAC has opened a new office at Dundee harbour.
The Dundee branch is the firm's 19th UK office, with Dundee previously being served by its Aberdeen and Leith sites.
Adrian Henry, GAC UK's general manager – oil, gas and renewables, said the firm hoped to capitalise on the potential increase in work in the city in relation to decommissioning and offshore wind.
He said: "It's an attractive option for us to come to Dundee — we see a lot of potential with the renewables and decommissioning industries.
"We've been working in Dundee for a long time, managing the city from our Aberdeen and Leith offices.
"While we have built our supply chain and been active at the Port for a while, we recognised the potential future developments which will mean it's important to have a local presence."
Initially one member of staff will be located in Dundee, but this could increase rapidly based on market requirements.
Mr Henry said the £10 million investment by Forth Ports in a heavy lifting facility spurred GAC into action.
"The noises coming out of Dundee and the investment in the infrastructure at the Port made us sit up and take notice," he added.
"The market is improving and so we hope there's positive signs ahead."
Established in 1956, GAC is a privately-owned group employing over 9,000 people in more than 300 offices worldwide.
GAC's UK operation covering all major ports and delivers a full range of integrated shipping and logistics services to the oil and gas, renewables and shipping industries.
business@thecourier.co.uk