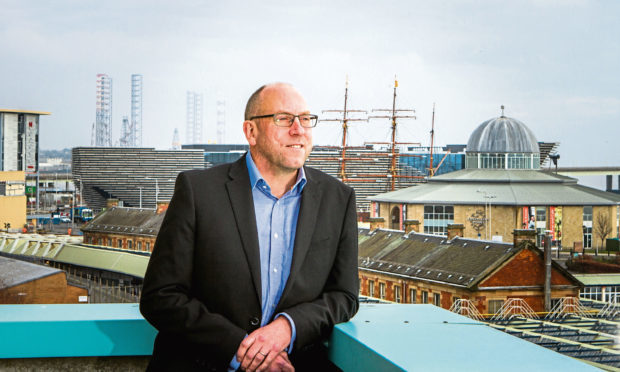 Chancellor Philip Hammond will deliver his Budget on Monday and as he steps up to the despatch box you may hear a collective intake of breath.
His pronouncements on the state of the UK economy ahead of Brexit will grab the national headlines and there will be those keen to know how their mortgages and savings and sin taxes – drink and cigarette prices – will be affected by any changes made.
But the sharp gulp of breath from Perth to Montrose will not be related to any of these Budget staples, instead it will be in anticipation of the Chancellor finally signing off the Tay Cities Deal.
I have spoken of my frustrations at progress – or lack thereof – on the Deal on several occasions.
The original submission was lodged with Government 20 months ago and set out an ambitious vision to transform the economy through a series of infrastructure and knowledge-led projects.
The document detailed proposals for total private and public investment in Tay Cities of £1.83 billion, of which £763 million was being sought from the Scottish and UK Governments over a rolling 10-year investment period.
We were told the expected return on investment from a succesful Deal implementation would "significantly enhance the employment landscape in the region" through the creation of 15,500 jobs and position the Tay Cities Economic Region amongst the "most productive knowledge-led economies in Europe."
It was a pitching contest and the bar was rightly set high.
But the energy behind the bid was not sustained and, sadly, what I expect to hear from the Chancellor next week is a far cry from the Deal as it was originally sold to the public.
The best guess now is the collective public funding will come in between £250 million and £300m – less than half of what was hoped for.
With private sector input, that can still have an enormous impact on the fortunes of this area.
And, believe me, I will be among those blowing out a huge sigh of relief if we finally get a Deal on these terms.
But I suspect in the same moment I shall reflect on Tay Cities being an opportunity only part realised.
The Deal was a chance to make a pardigm shift to the Tay Cities corridor.
And, while any cash to support this region's growth is welcome, the Deal in the offing will not do that.
In fact it will be a good deal less powerful than anyone had hoped or anticipated at the start of this journey.