Oh what a night!
Countdown host Rachel Riley led celebrations of the best in business in Courier Country at The Courier Business Awards 2018 on Saturday as the most anticipated night of the year more than lived up to its billing.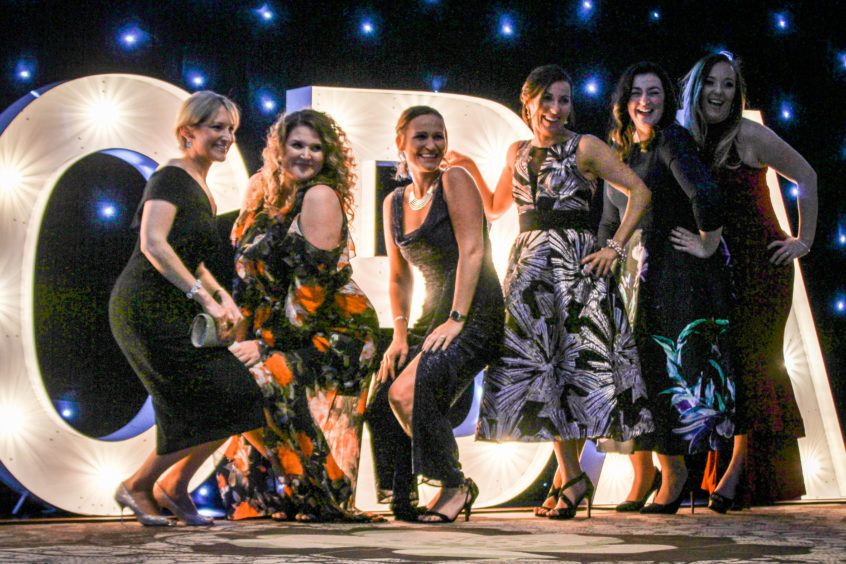 The spectacular ceremony saw more than 700 guests party into the small hours at Dundee's Apex City Quay Hotel as the event's hashtag put Strictly in the corner by soaring to the top of the UK Twitter trending charts.
Check out who's trending in the UK!! #CourierBizAwards pic.twitter.com/pE362QE5dx

— Henderson Loggie (@HendersonLoggie) October 27, 2018
The evening began with a cocktail reception before guests made their way into a starcloth-bedecked marquee erected for the occasion.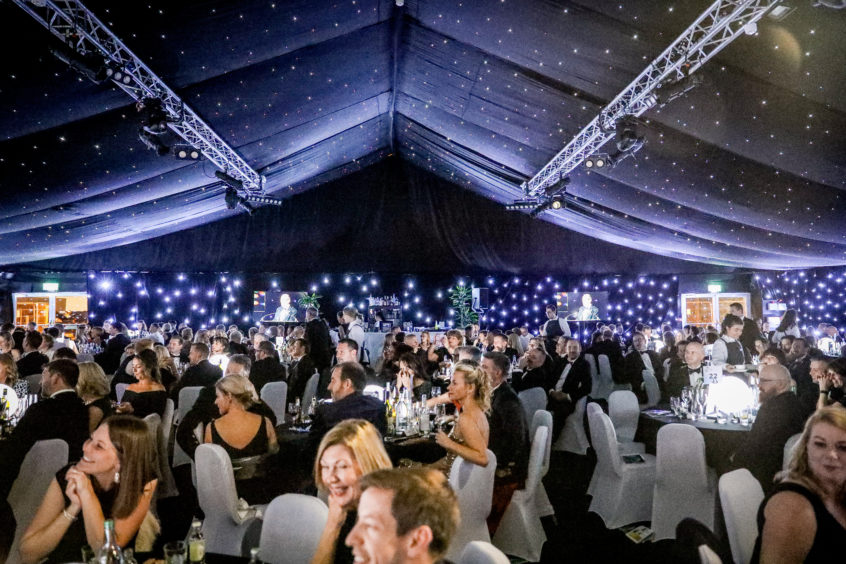 Entertainment was provided by swing group Vardo and Dundee's Singing Cabbies before the master of ceremonies, comedian Fred MacAulay, took to the stage to open proceedings.
Ellis Watson, executive chairman of DCT Media, gave a rousing address before David Smith, managing partner of awards associate partner Henderson Loggie, reminded guests how special a year 2018 had been for the region.
Guest presenter Rachel Riley then took charge of proceedings.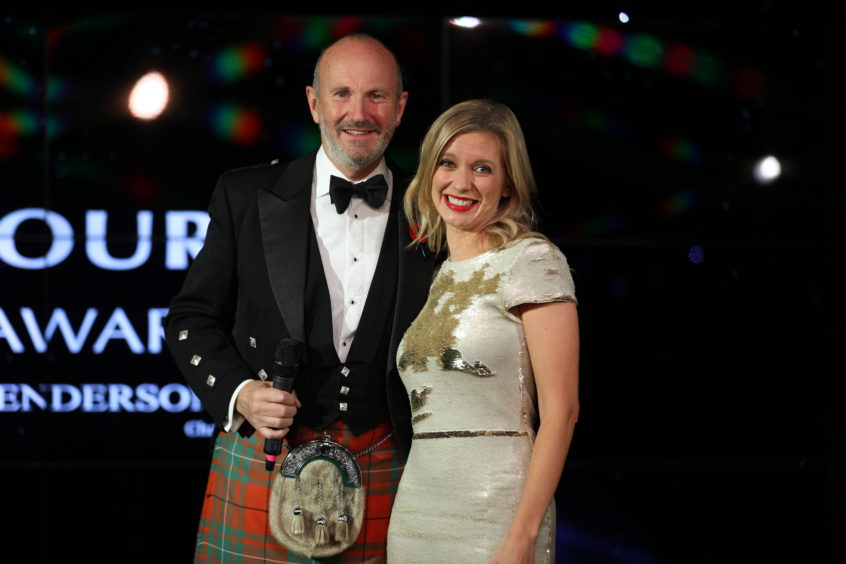 Nine awards were presented before dinner, including Games Business of the Year which went to ChilliConnect.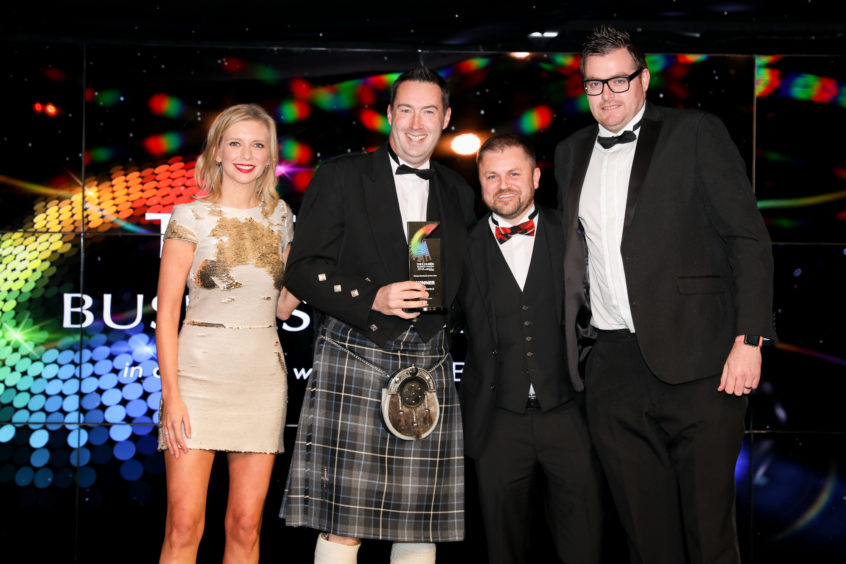 The Enterprise in Education prize went to developer Pocket Sized Hands, The Black Watch Castle and Museum retained its Tourism and Hospitality title for a second year, while Ryan Fair of Fife Council Building Services came out top of the apprentice crop.
A sumptuous meal prepared by an army of hotel staff and catering students from Dundee & Angus College was then served as guests were treated to a medley of hits by saxophonist Konrad Wiszniewski.
Funnyman Fred MacAulay kicked off the second half before Rachel Riley returned to the stage to reveal a further 14 winners.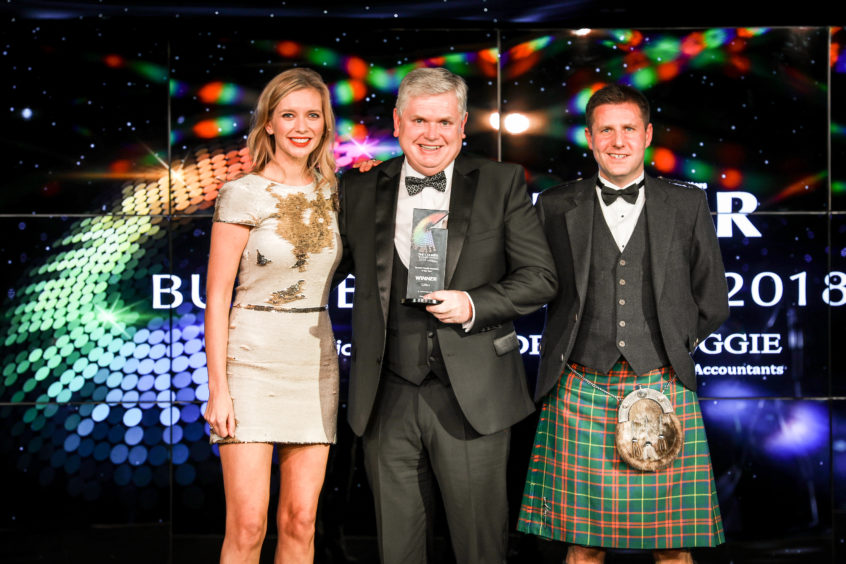 They included 122-year-old independent retailer Gillies being named overall Family Business of the Year, gas turbine repair group ATL picking up the Export prize, and Balhousie Care Group taking home the Service Business award.
The night's most prestigious prize – The Courier Business Awards 2018 Business of the Year – went to Castle Water.
The company earlier won the Growth category, while CEO John Reynolds was named Entrepreneur of the Year.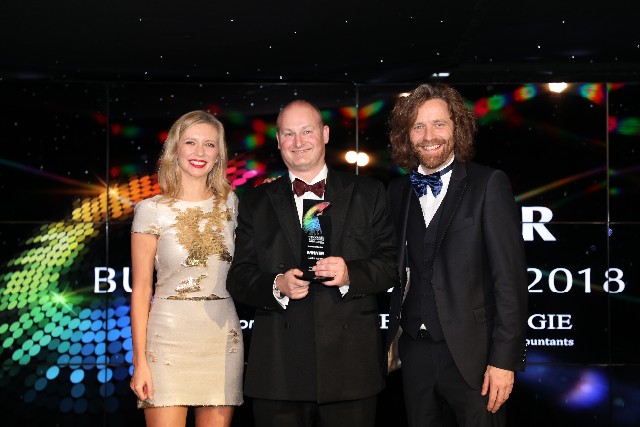 From a standing start in 2014 the Blairgowrie-based utility has grown to become one of the UK's largest independent non-domestic water retailers with more than 300 staff and 350,000 UK customer accounts.
"Winning this award, and the others we have been given tonight, has just been completely unexpected," an overwhelmed Mr Reynolds said.
"This is a huge honour and the whole evening has been a great experience.
"Everyone at Castle Water is delighted."
The final award of the evening went to a man who literally drew the new face of Dundee on a piece of paper on his kitchen table.
The 2018 Outstanding Contribution award went to Mike Galloway, the former director of city development with Dundee City Council.
He retired from his post last month, just as the decade-long V&A Dundee journey came to its conclusion.
Courier editor-in-chief Richard Neville praised Mr Galloway for his vision and determination in bringing forward the £1 billion regeneration of Dundee waterfront and said he had left an extraordinary legacy for the city.
Mr Galloway had to hold back tears as guests took to their feet to show their appreciation.
He said: "Most people who know me know I'm not speechless very often but I am this time.
"I just didn't expect it at all.
"I came here 21 years ago thinking I would be here for five years but Dundee just got in my blood and now I would not leave it for the world."