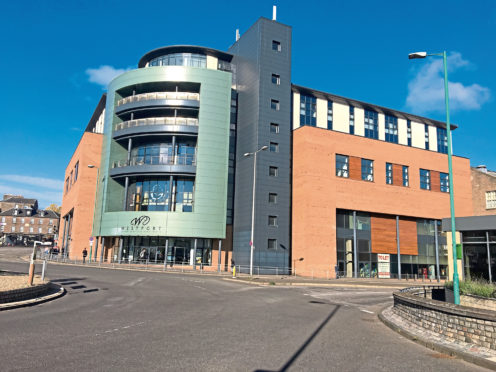 A Dundee property portfolio worth £60 million has been sold by the James Keiller Investments group to a Northern Ireland firm.
The 45 properties bought by Lotus Property total 1.3 million sq ft and feature a mixture of industrial, retail and residential assets.
The portfolio includes the West Marketgait mixed use development whose tenants include Travelodge, Pure Gym, Grosvenor Casinos and Tesco.
Around 60% of the assets are industrial, with Hermes Parcelnet, Encon Insulation, UPS and Buckler Boots among the current tenants.
The purchase has been led by Lotus Property's managing director Alastair Coulson who negotiated with Bruce Linton from James Keiller.
He said: "I was born in Dundee and have known the Linton family for years. There was a significant period of negotiation.
"As a property investment company we look for where the next opportunity city is and we've been tracking Dundee for a number of years.
"We think what's happening in Dundee is almost a mirror image of Belfast — a city which attracted a lot of regeneration money, a waterfront development and a major tourist attraction.
"There's no reason why Dundee won't be the next property hot spot."
Mr Coulson said the portfolio comprised of income generating assets and did not include development sites.
The site of Wallace Craigie Works, also known as Halley's Mill, which was controversially torn down earlier this year, is not included in the sale.
Mr Coulson added: "Bruce had quite a diverse portfolio. We decided that we couldn't see the value he saw in some of the development sites.
"We left the development sites and took the investment assets."
Mr Linton did not respond to a request for comment.
business@thecourier.co.uk