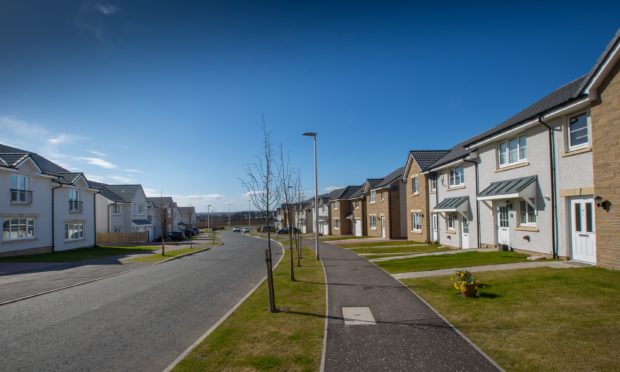 Scottish housebuilder Stewart Milne increased its sales by almost £40 million last year as it focused on the Central Belt and the north of England.
The Aberdeen firm, which has developments in Arbroath in Angus and Auchterarder in Perthshire, sold 833 homes in the year ending June 30, generating £279.2 million.
The company's pre-tax losses narrowed from to £3.9m from £13.7m in 2017.
After the end of the tax year, Stewart Milne renegotiated its banking terms, which will mean a £4.7m refund is applied in the 2018/19 financial year.
Chief operating officer Stuart MacGregor said: "Our business is quite different today from where it was three or four years ago.
"We realised that Aberdeen was going to suffer from the oil and gas downturn and we generated capital by disposing of some assets, which caused a write down.
"However, this meant we were able to increase our investments in North West England and the Central Belt and grow the business there.
"We've managed to increase turnover by £70m in the last two years and we're proud we've been able to increase our presence in England."
Mr MacGregor said the firm was pleased with its investments in Angus and Perthshire and was looking at opportunities in Dundee.
He said: "In Auchterarder we've redesigned the site in order to bring new house types and new layouts and we will be launching there next year. It will be a greater variety of house types.
"We've been very successful in Arbroath despite competition coming into the town.
"We are looking at Dundee. It's a city on the way up and offers interesting prospects. We've got options in Dundee that we may bring to the market when conditions allow."
Looking ahead, Mr MacGregor said he expected the firm's growth to continue and said there had been no signs of Brexit impacting consumer confidence yet.
"With Brexit on the horizon, there's been no reduction in the reservation rate," he added.
"People are still getting on with their lives, getting married, having children. Because we operate in the family home market we are a little more protected than some builders might be."
Operating profits before exceptional items more than doubled from £7m to £14.1m last year.
The firm employs 800 people in Aberdeen, Edinburgh, Glasgow, Manchester and Oxford.
rmclaren@thecourier.co.uk