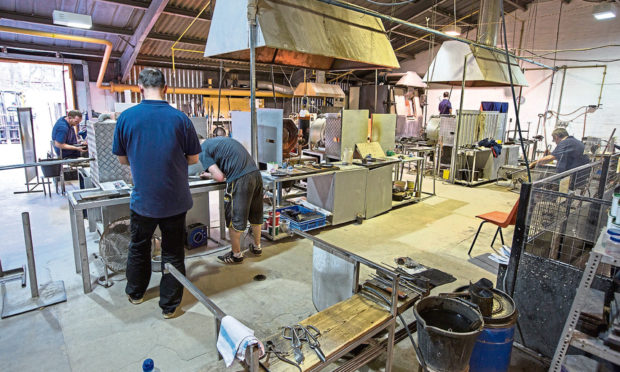 Plans are being put in place to grow Caithness Glass's Perthshire operation after a switch of ownership at its parent company.
It was confirmed yesterday that the existing management team of Devon-based Dartington Crystal have completed a buy-out of the business.
The firm, which acquired Caithness in 2006 and oversaw a transfer of its operations from Perth to Crieff, said it would be business as usual for staff and customers following the transaction.
The Caithness arm of the business has around 10 staff based at a four-furnace production unit in Crieff.
"We are keen to build on the solid foundation that's been laid and are very excited about the future plans for the business, both in the UK and internationally," new Dartington Crystal managing director Neil Hughes said.
"It is very much business as usual for Dartington and Caithness and we will continue focusing on providing quality products for our customers."
While the management team has taken control, former owner John Hammond has retained a minority stake following the takeover.
Mr Hammond said: "We look forward to the next chapter of the company's development, with the right team in place to deliver the company's long term aspirations."
Caithness Glass was founded in Perth in 1961 and built a worldwide reputation for its art-glass paperweights and other glass products.
While much smaller than the previous Perth operation, the Crieff glass studio is a local tourist attraction.