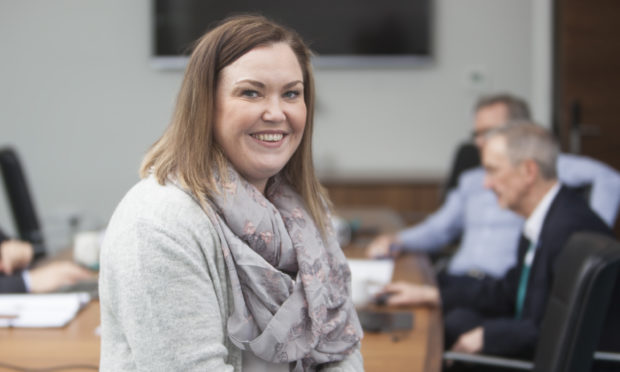 Fast-growing Angus contact centre firm Journeycall celebrated a record year of sales last year.
A major employer in Arbroath, Journeycall specialises in providing customer service support, smartcards and software for the UK transport industry.
Part of the ESP Group, the company's customers include National Railcards, Transport for London as well as several local authorities.
Newly-filed accounts at Companies House show turnover grew by 15.7% to £85.3 million for the year ending July 31.
Pre-tax profits rose from just under £2m in 2017 to more than £3m last year.
Chief operating officer Theresa Slevin said: "It's been another strong year.
"Through innovation, efficiency and continued quality of service we were able to deliver solid cash generation as well as exceeding our forecast.
"We have had organic growth with existing customers as well as winning new contracts and customers within the rail industry."
Part of the rise in turnover is linked to the launch of its Delay-Check software, an automated system which allows rail customers to claim compensation for train delays.
As well as running a contact centre, Journeycall also produces and fulfils more than two million smartcards a year.
The firm employed an average of 347 staff in the financial year and has since increased its number of employees to 375.
Ms Slevin said the firm saw the potential for more growth, particularly within the rail industry.
She added: "We would never close the doors to international business or diversification.
"However, the view of the board is that there is still significant opportunity within the UK.
"I think the rail industry is experiencing a sea change where it's starting to bringing itself to the needs of today's customers with digitalisation, efficiency and continual improvement.
"There are a lot of changes happening within the industry.
"When there are a lot of changes, there is a lot of opportunity.
"Journeycall is right at the forefront and helping to define how the future looks."
business@thecourier.co.uk