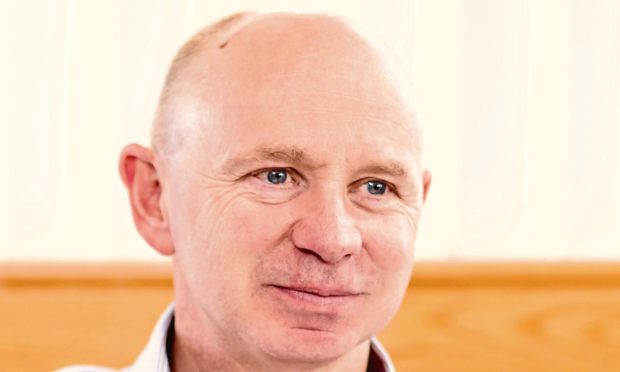 A pioneering Fife fintech has developed the ability to transfer money overseas by only knowing the recipient's mobile phone number.
The innovative service is the latest bid by Kirkcaldy's PaySend to disrupt the international payments system.
PaySend initially created a world-first system of transferring funds internationally by knowing a recipient's 16-digit card number.
After a funding round which raised $20 million last year, the firm developed its global account — a mobile app that allows people to hold, move and spend multiple currencies.
Funds can be held in the wallet in different currencies and spent by using a physical PaySend card, which is backed by Mastercard.
The company claims its new PaySendLink service makes Swift, IBAN, sort codes and account numbers obsolete.
Ronald Millar, chief executive of PaySend, said: "We are constantly looking for ways to simplify and improve customer experience and make it even easier for the sender to initiate a transaction.
"Now all they have to do is provide a recipient's phone number and click send.
"Forget lengthy forms and account numbers. Money transfers have never been easier with our unique platform."
Recipient are able to see the incoming transfer and be able to immediately direct it to any Visa, MasterCard, UnionPay card or a bank account of their choice or withdraw cash at any ATM worldwide.
Mr Millar said the system sets a new standard for security.
"Besides being super convenient for the sender, PaySendLink also puts recipient's worries at ease – they don't have to send any personal information to a sender, only provide their phone number," he said.
"Their personal information is entered directly into our secure platform.
"This sets a new standard when it comes to security and safety of customer data and financial information shared across borders.
"PaySend is pioneering this space by bringing our customers both in Europe and overseas unrivalled convenience and peace of mind."
PaySend has more than 350,000 customers across Europe and operates in 70 countries.
It recently signed a strategic partnership with Vietcombank Remittance Company, which dominates all inbound money transfers in Vietnam.
rmclaren@thecourier.co.uk