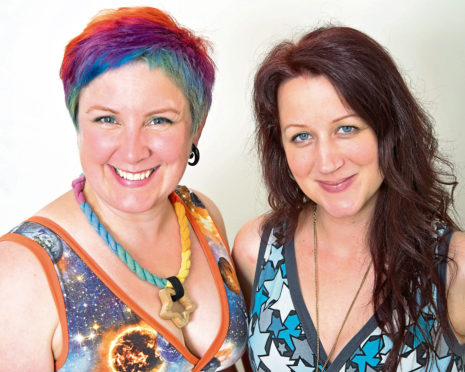 Business Gateway has revealed that more than 53,000 people in Scotland connected with its services last year.
This includes performing a key role in assisting over 3,000 SMEs to scale up their business as well as helping 9,000 new companies to start-up.
Hugh Lightbody, chief officer at Business Gateway, said the organisation was hoping to increase the number of entrepreneurs it supports this year.
He said: "By connecting with us, businesses have the opportunity to develop in all areas — whether that is establishing themselves in the market or sustainably scaling-up.
"At a time when Brexit offers uncertainty, it's crucial to continue to grow Scotland's indigenous businesses and build on their deep-rooted entrepreneurial spirit.
Business Gateway has a network of more than 170 advisors throughout Scotland who offers a diverse range of free business support services and advice tailored to individual needs.
Kirsty Lunn, from Blairgowrie, who founded the sustainable underwear company Molke with friend Ros Marshall, said Business Gateway had provided valuable support to her fledging business.
She said: "We never expected so much growth in our first year and have already expanded to different premises. With this expansion, we were able to take on new employees all from the local area.
"Business Gateway supported the growth of Molke, giving us advice about how to approach hiring employees and it was great having someone knowledgeable about these processes at the end of the phone whenever we needed them."
business@thecourier.co.uk