The company appointed to oversee the administration of Dundee firm McGill says 374 staff have been made redundant with immediate effect.
KPMG LLP says difficult trading conditions and late payments by some of McGill's customers have forced the company into administration.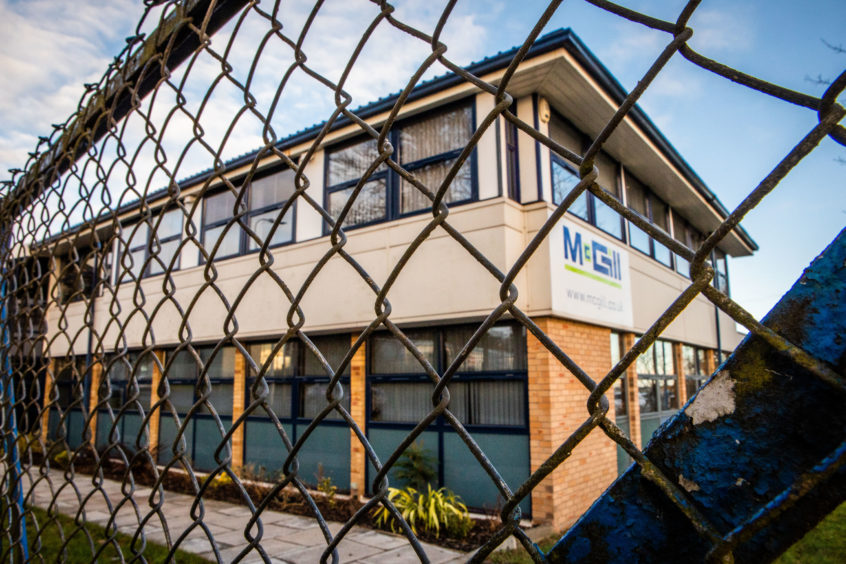 It says 55 workers will remain employed during the administration process.
Lead administrator Blair Nimmo has also invited anyone interested in buying all or parts of the business to come forward as soon as possible.
The administrators' statement in full
Blair Nimmo and Geoff Jacobs of KPMG LLP were appointed as joint administrators of McGill & Co Limited (the Company) on Friday February 1.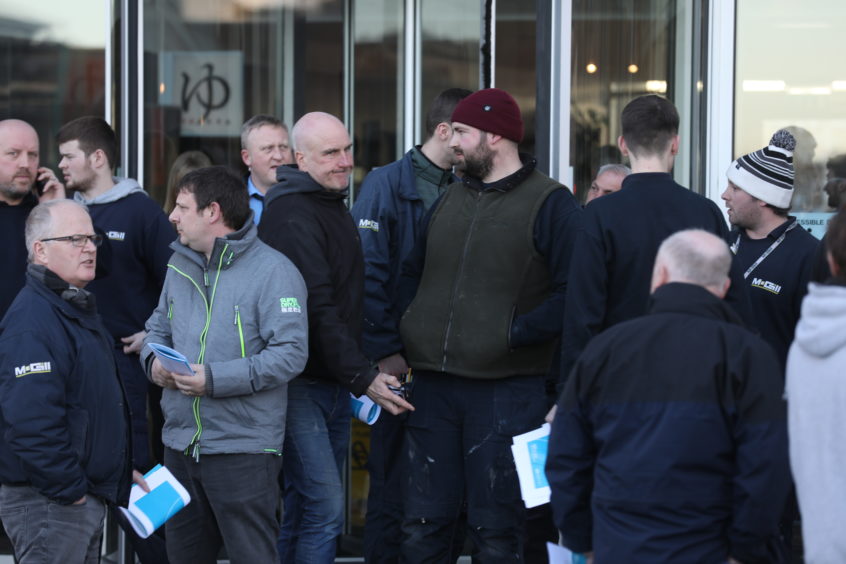 McGill & Co was established in 1981 as a specialist building contractor. The company provides services to clients in the residential, commercial and industrial sectors from its headquarters in Dundee and ancillary offices in Glasgow and Edinburgh.
The company trades through five divisions; mechanical & electrical services, facilities management; social housing; private residential; fibre & wireless.
BREAKING NEWS: Hundreds of jobs to be lost as Dundee-based firm McGill enters administration
In recent years, McGill & Co has suffered from challenging trading conditions in the construction sector and has encountered disputes and delays in payment for a number of significant projects. Reduced margins, combined with contract and payment delays and a downturn in billable work during the winter months, left the company with a significant funding shortfall.
Following an assessment of the immediate funding requirement, the directors developed a business turnaround plan and approached a number of parties to attempt to secure additional funding. Ultimately, as McGill & Co was unable to secure the funding it required, its only option was to be placed into administration to protect the creditors' position as best as possible.
Upon appointment, the joint administrators had no other option than to make 374 of the company's 429 employees redundant with immediate effect.
McGill workers called to meetings in Dundee, Glasgow and Edinburgh amid concerns for firm's future
The 55 remaining employees have been retained to assist the joint administrators to realise the company's assets, including four freehold properties, numerous contracts, an extensive order book and construction equipment. Joint administrators are rapidly exploring whether an early sale of some of the business and assets can be secured.
Blair Nimmo, global head of restructuring for KPMG and joint administrator, said: "McGill & Co Limited is a well-known, long established business and provides a significant source of employment, particularly in Dundee both directly and through the supply chain. Disappointingly, market conditions and contract related disputes have required the business to cease trading.  We will do everything we can to seek a buyer who may be able to protect some of the business and maximise recoveries for creditors.
"We would encourage any party who has an interest in acquiring any part of the business and its assets to contact us as soon as possible.
"We will be working with employees and have already initiated matters with relevant government agencies to ensure the full range of support is available to all those affected."
---
Video: Union representative reacts to news