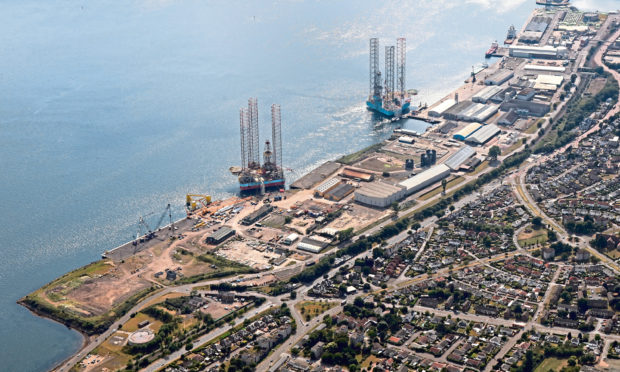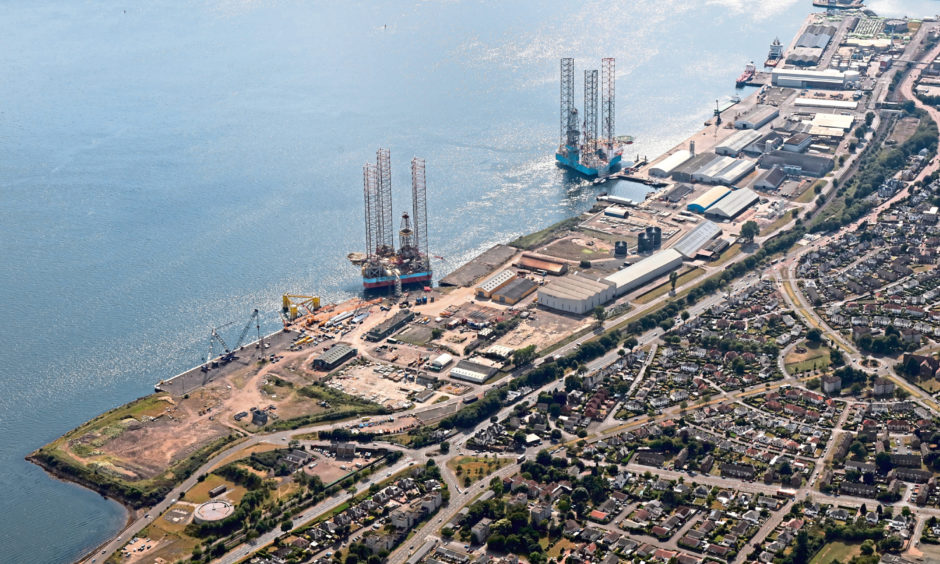 Scottish metal recycler John Lawrie Group will make a multimillion pound investment in creating a new facility at the Port of Dundee as it eyes decommissioning opportunities.
The agreement with Forth Ports is for a two acre site, with the metal recycling operation expected to be up and running early next year.
A combined investment of £5 million will be made by the Aberdeen-based company and Forth Ports which will include the creation of a purpose-built concrete pad.
It is expected the facility will create 10 jobs initially with the prospect of further posts being created as operations develop.
John Lawrie Group is one of the country's leading metal recycling companies, annually processing around 200,000 tonnes of metal. It currently operates from four sites, including Montrose in Angus.
The firm will use the Dundee location to dismantle redundant offshore infrastructure brought ashore during oil and gas decommissioning projects and also for metal processing operations.
Dave Weston, John Lawrie Metals managing director, said: "This significant investment underlines our commitment to support the oil and gas decommissioning sector and forms part of our long-term strategy to develop John Lawrie Group's operations across the country.
"Operating facilities in close proximity to Scotland's major ports also acknowledges the strategic importance we see them continuing to play as part of the country's infrastructure.
"Over the coming 12 months we will be working closely with all of the relevant authorities and licensing bodies as we finalise plans for this development in Dundee.
"Our aim is to maximise the amount of materials that are reused and recycled, in order to minimise the volume of waste sent to landfill, helping to create a greener and more sustainable economy."
John Lawrie Group has previously carried out decommissioning work at the Port of Dundee. In 2015, it dismantled a 500-tonne offshore module, with the materials then transported to the firm's Aberdeen metal recycling facility where the redundant North Sea structure was fully processed and recycled.
The firm achieves reuse and recycling rates of around 98% on decommissioning projects.
David Webster, Forth Ports' senior port manager for Dundee and Leith, said: "This is a major milestone in Forth Ports' strategy to develop a full service oil and gas decommissioning hub here at the Port of Dundee.
"We have worked closely together with John Lawrie Group on a number of projects and the company's commitment to reuse and recycling and its strong track record is evident.
"The opening of the facility in early 2020 will be a very visible sign of the Port of Dundee's ambition to support the North Sea oil and gas decommissioning sector."
Callum Falconer, chief executive of Dundeecom, hailed the firm's track record in "innovative thinking" in the decom sector.
He said: "It is great to welcome the company to Dundee on a permanent basis, where it will complement the existing supply chain.
"John Lawrie Group's decision to locate here is a real vote of confidence for the city as it seeks to continue to diversify its economy and establish itself as an important decom hub."
rmclaren@thecourier.co.uk