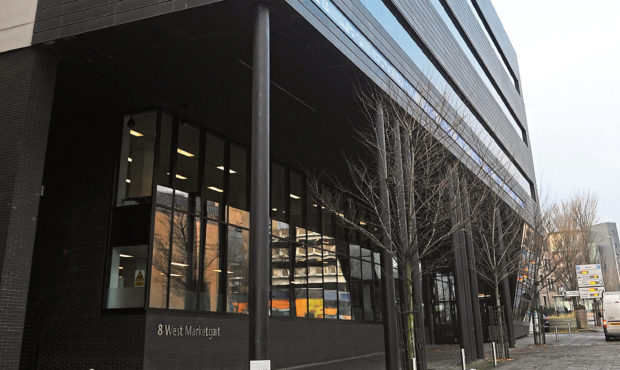 Alliance Trust yesterday said fierce competition among trading platforms was among the reasons behind the sale of its Dundee-based savings arm.
Interactive Investor agreed a £40 million deal to purchase Alliance Trust Savings (ATS) and its Dundee headquarters in October.
A review of Alliance Trust's performance last year, published yesterday, showed ATS turned a £1.1m profit in the year ending December 31 after a £19.3m loss in 2017.
Revenue rose from £27m to £29.7m while administrative expenses declined from £33.1m to £28.6m.
The report said fierce competition and the need to investing in technology were among the reasons for the sale.
The firm said: "Although the business is now one of the major UK share-trading platforms, the market in which ATS operates is very competitive and high technology costs make it difficult to achieve profitability without significant scale.
"There has been considerable consolidation within this market in recent years and the board received a number of expressions of interest in the business.
"The board, after long and careful consideration, decided that it would be an appropriate time for this business to be transferred to new owners.
"We chose Interactive Investor Limited as the two businesses are highly complementary and ATS' customers, many of whom are Trust shareholders, will benefit from Interactive Investor's similar flat-fee structure, as well as its increased scale.
"The board saw this as another positive step in the Trust's strategy to focus on its equity portfolio."
He added: "An important consideration for the board was a commitment by Interactive Investor to maintain a presence in Scotland and to invest in ATS' operations in Dundee."
Around 300 Dundee-based staff will switch to Interactive Investor if regulators approve the deal, which is expected to take place in the first half of this year.
Overall Alliance Trust shares lost 7.8% of their value last year, falling from 746p to 688p. However, the dividend will rise for the 52nd consecutive year by 3% to 13.55p.
Chairman Lord Smith of Kelvin said Alliance Trust did not meet its own internal benchmarking due to the fall in value of global equities. However, the firm outperform the MSCI All Country World Index by 1%.
He said: "Like others, we trailed our benchmark, partly due to market returns during much of the year having been driven by a narrow group of very large companies.
"Our strategy of appointing a number of managers with different styles and approaches to select their best stocks means we will never have a very concentrated exposure to one segment of the market.
"By investing more broadly across companies, countries and sectors, we should avoid the short-term performance highs and lows driven by particular market factors.
"In the long run, though, we expect our portfolio to outperform the market."
He said the company had made good progress towards simplifying the business during the year.
Funds raised from the disposal of ATS would be invested into global equities.
"The rationalisation of our holdings will enable us to focus on global equities which at year-end represented over 97% of our assets," the chairman added.
"We are clear on the direction of the Trust and that it will continue to prove a wise choice as a core investment for the long term."
ATS chief executive officer Peter Docherty said last year was a "tremendous year" for Alliance Trust Savings.
He said: "It was a year where we invested heavily in the business and our people to deliver improved customer service and position ourselves for growth.
"The results announced clearly demonstrate that this has worked.
"They also make it clear that there's an obvious need for flat fees, in particular in the advised market, and we look forward to continuing to offer all our customers a genuinely different, and desired platform proposition, based on transparency and fairness."
rmclaren@thecourier.co.uk