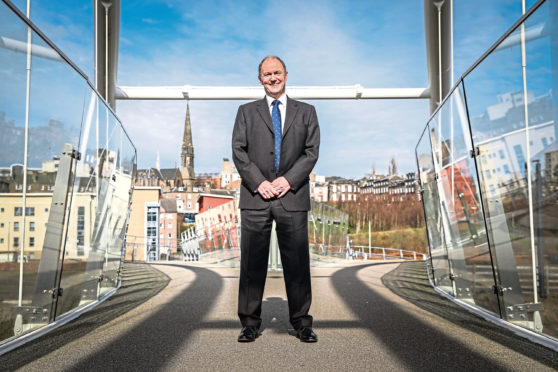 The chairman of Scottish law firm RSB Lindsays has outlined the firm's plans to grow its sales to £20 million over the next three years.
RSB Lindsays, which offers a full range of legal services as well as estate agency, employs more than 250 staff across its offices in Dundee, Edinburgh and Glasgow.
The firm has seen its turnover almost double over the past eight years after a series of mergers.
In 2012 the Edinburgh-based limited liability partnership gained its first presence in Tayside when it merged with Shield & Kyd.
It then merged with another Dundee firm, RSB Macdonald, in 2015. Another merger, with Edinburgh firm Aitken Nairn was completed last year.
The moves have helped RSB Lindsays grow its revenue from £9m in 2011 to around £17m this year.
Dundee-born Peter Tweedie, who was appointed chairman of RSB Lindsays in 2016 having previously been a managing partner of Shield & Kyd, is targeting further growth.
He said: "The law is becoming ever more specialised and I think there will be more amalgamations.
"We are not actively talking to other firms at the moment but we're never going to stop looking at opportunities when they come around.
"Our policy at the moment is to consolidate but we are still targeting growth.
"We are looking to expand the commercial and corporate side of the business.
"We have 39 partners at the moment and our strategy leads us to targeting a £20m turnover and 50 partners in the next three years."
RSB Lindsays has more than 50 staff in Dundee at its office at Seabraes and estate agency in Crichton Street.
Mr Tweedie said the firm was hopeful of winning more work in the city.
"Dundee is a city on the rise," he added.
"The residential market here has held fairly firm and we've increased our market share on house sales. We are seeing more of a Brexit chill in Edinburgh than in Dundee.
"The private client side remains strong and there is certainly lots of commercial and corporate activity, often coming from succession.
"Dundee is famed for its life sciences, the university and gaming industries and there are all sectors we service."
rmclaren@thecourier.co.uk