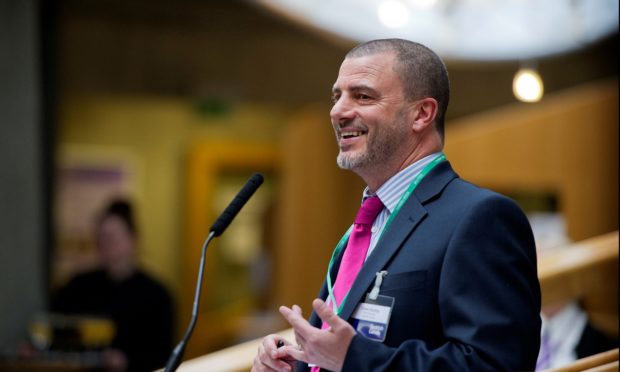 Determined to take your company to the next level?
Then the inaugural Courier Business Conference is the place for you as we bring together some of the country's most influential business and economic leaders to help inspire Courier Country to even greater success.
The conference, held in association with chartered accountants Henderson Loggie, will take place on June 18 at Space, the performance venue at Dundee & Angus College's Kingsway campus.
Delegates can expect a truly out-of-this-world experience thanks to input from our inspirational speaker line-up which includes Scotland's foremost digital entrepreneur, Chris van der Kuyl, and  Scottish Enterprise chief executive Steve Dunlop – the man in charge of the industrial task force set up to reinvigorate Dundee's Michelin site.
The conference will also hear from motivational speaker and company turnaround specialist Nigel Risner, who has travelled the globe in his quest to improve outcomes for people and businesses including some of America's top Fortune 500 companies.
Delegates will be brought up to speed with the latest economic developments of the day, will have the chance to hear from senior representatives of successful local businesses with a growth mindset and update on best practice in areas such as marketing and PR.
"Courier Country has a vibrant and diverse business community," Courier Editor Catriona MacInnes said.
"But in the current economic and political climate growth is hard to come by and there are no guarantees of success.
"The Courier Business Conference's core theme is Inspiring Success. We want our local companies and communities to flourish and this event is part of that wider agenda.
"The Courier Business Conference promises to be an exciting and inspirational day, and we hope as many business leaders as possible will join us."
Early bird tickets for the conference are available now at the event website www.thecourierbusinessconference.com.
David Smith, managing partner at Henderson Loggie, said it was the perfect time for business executives to come together to work on their leadership skills and develop their growth strategies.
"We are excited to be hands-on with The Courier Business Conference," Mr Smith said.
"This fantastic event is being built to meet the needs of businesses of all sizes throughout Courier Country.
"This is a brilliant step forward for the region, the conference has an inspiring programme relevant for everyone in our local business community to encourage them to achieve and surpass their ambitions."
Anyone requiring further information about The Courier Business Conference should contact Sharon Methven on 01382 575563 or smethven@dctmedia.co.uk.