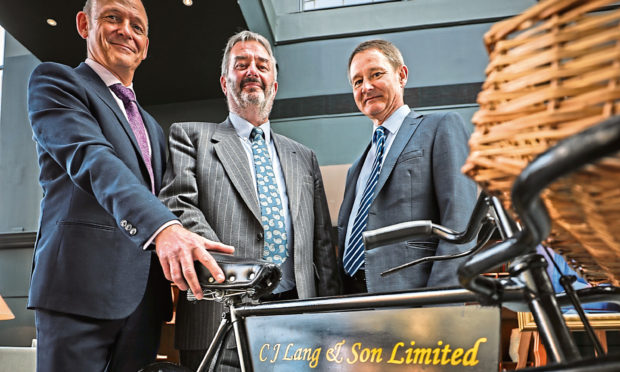 Dundee-based SPAR supplier CJ Lang & Son celebrated 100 years in business with an event for its suppliers and store managers at St Andrews' Fairmont Hotel yesterday.
CJ Lang is Scotland's largest independent retailing and distribution company.
The company, which operates a distribution centre on a 14.5 acre site in Longtown Road, acts as a wholesaler for more than 300 SPAR convenience stores. It also owns over 100 stores.
Yesterday's tradeshow was attended by 150 suppliers as well as store managers and CJ Lang management and shareholders.
CJ Lang chairman Jim Hepburn, who joined the firm last year, said: "The event demonstrates that CJ Lang and Spar are changing.
"It's about showing people our managers and suppliers that we are keen to take this business to a different place.
"I believe the last time CJ Lang did a trade show was about 10 years ago and there were 40 exhibitors.
"Today there are 150 suppliers here as well as hundreds of store managers.
"It shows that people are really interested in what we are doing."
Mr Hepburn was one of several changes to the senior management team last year.
Colin McLean was appointed as chief executive a year ago, while Craig Tedford and John Connolly were respectively named as finance director and company secretary.
SPAR stores have placed increasing importance on its food and drink to go ranges.
Mr Hepburn added: "This time last year our year on year sales were down by 2%.
"This year we are plus 5%. The business is in a different place.
"CJ Lang has been here for 100 years and I would like to think we are putting in the foundations for the business to continue to be successful."
The event featured presentations from the executive board and concluded with a celebration party last night.
Charles J Lang started his involvement in the food industry when he went to work for his uncle's grocery store in St Andrews.
His interest developed and in 1919 he purchased Max Poulson's food brokers business in Dundee.
rmclaren@thecourier.co.uk