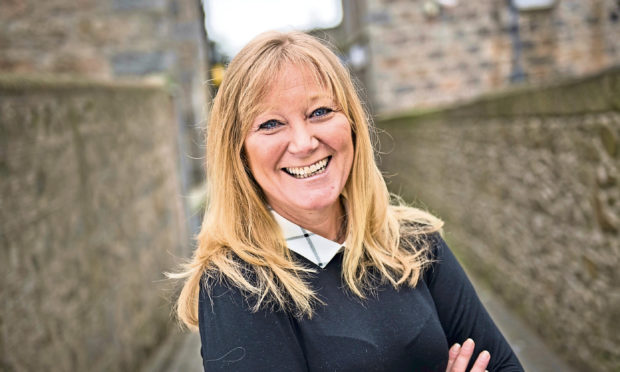 Small and medium-sized enterprises in Tayside and Fife might be missing a trick when it comes to growing their business because of incorrect or inaccurate perceptions about marketing.
That is the view of Zoe Ogilvie, one of Scotland's leading public relations practitioners, who is among the speakers at the inaugural Courier Business Conference in Dundee.
She will be on the panel discussing marketing and PR at the event which will bring together influential business and economic leaders to help inspire Courier Country to even greater success.
Other speakers on Tuesday, June 18 include Scotland's foremost digital entrepreneur Chris van der Kuyl, Scottish Enterprise chief executive Steve Dunlop and motivational speaker and turnaround specialist Nigel Risner.
The conference is being held in association with chartered accountant MHA Henderson Loggie, and will take place at Space, the performance venue at Dundee & Angus College's Kingsway campus.
Ms Ogilvie said: "Many firms still approach marketing with a degree of caution or cynicism, particularly in relation to cost.
"Others take a more haphazard approach. Both approaches will inevitably result in failure.
"Effective marketing starts with research and insight, understanding what it is you want to achieve and then robust planning, creative execution and finally evaluation."
She will advise delegates about how firms can maximise their marketing spend.
The BIG Partnership director added: "Marketing should offer a solution to what's keeping business owners awake at night.
"Whether it's protecting reputation, increasing brand awareness, changing behaviours or driving sales, marketing is the answer and it doesn't need to cost the earth.
"As long as you set clear objectives at the outset, then your marketing will be focused, targeted and measurable.
"My message to delegates will be ensuring that their marketing delivers a tangible return on investment, no matter how small that investment is."
She said times had changed dramatically in recent years when it comes to deciding how to get a company's message across.
The PR specialist added: "Gone are the days when the press release was the default answer to any question in relation to generating awareness and interest.
"Digital has changed everything, but it's also not the answer to every communication challenge.
"With clarity on what you want to achieve, you are able to make the right decisions on which channels to use and when.
"Social, digital, print, broadcast and face-to-face communication all have a role to play in your marketing strategy."
BIG Partnership is one of the UK's top marketing agencies with offices in Dundee, Dunfermline, Aberdeen, Edinburgh, Glasgow and Manchester.
With an annual turnover of almost £9 million and 120 staff, BIG handles marketing and communications for some of Scotland's and the UK's most influential businesses.
Over the years Ms Ogilvie has handled campaigns for a range of high-profile organisations and individuals including Aberdeen Football Club, Transport Scotland, Oil & Gas UK and Sir Ian Wood.
business@thecourier.co.uk