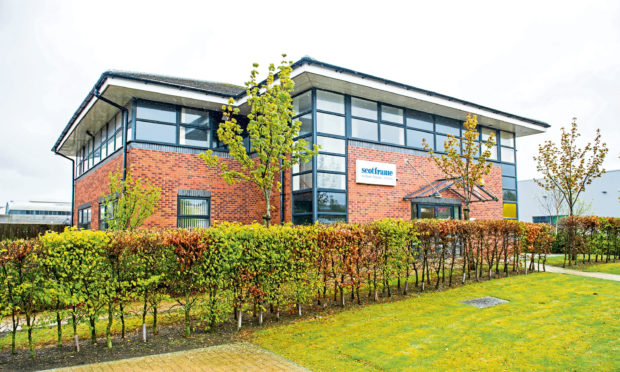 A timber engineering firm's move to new Dundee premises is "absolutely pivotal" to the company's growth plans.
Scotframe Timber Engineering Ltd has moved to larger premises at Valentine Court in the city's Dunsinane Industrial Estate, which they have described as more prominent, accessible and with greater scope for expansion.
The firm supplies full timber kit packages for housing and commercial projects across the UK.
Malcolm Thomson, sales director at Scotframe, said: "Our new Dundee premises are absolutely pivotal to our growth plans.
"We wanted to create a better showroom, along with training facilities for staff and clients, including local architects, builders and self-build clients."
Mr Thomson was confident about the future of the firm in the new facility.
He said: "We see Dundee as a good market and the move is certainly a vote of confidence in the city and our offer is getting wider.
"It's been a little quiet in the past, but there seems to be a resurgence in Dundee and over the past 18 months we have attracted new customers and exceeded targets."
Scotland is currently the main market for the firm, but with premises in Swindon, Scotframe sees England as a growth market, especially in the self-build sector.
Mr Thomson said: "Self-build customers remain steady, but it is a growing market with a lot of potential.
"In England, legislative changes have made it easier for people to self-build and it may just be a matter of time before we see something similar in Scotland."
Scotframe has manufacturing facilities in Inverurie and Cumbernauld, as well as sales offices and showrooms at Inverness and Swindon in addition to Dundee.
Established in 1989 in Inverurie, the company now has 190 employees and a £36 million turnover.
It was acquired by global group Saint-Gobain in 2017.
jimillar@thecourier.co.uk