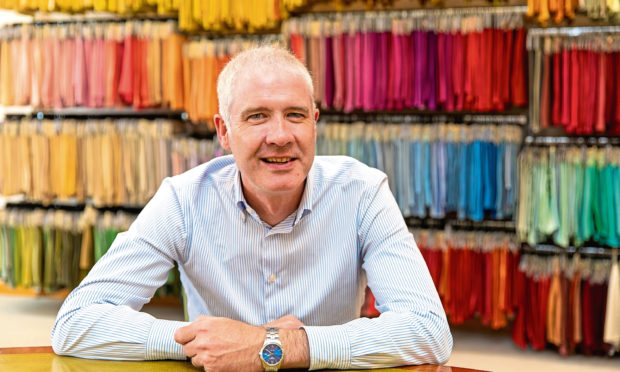 Strong worldwide demand for luxury goods helped Kinross cashmere firm Todd & Duncan's profits jump by 40% last year.
The yarn spinners, which were founded in 1867, supply many of the high end fashion brands from their factory at Lochleven Mills.
Newly published accounts at Companies House show sales increased from £24.8 million in 2017 to £27.4m last year.
Pre-tax profits rose to £1.6m from £1.1m over the same period.
Managing director Iain Cormack said: "The increase in sales is down to selling more volume.
"The area of the market we deal in – which is supplying to the who's who in the fashion industry – continues to do well. Raw material prices have been stable for a couple of years, which has helped."
He said demand remained strong this year, thought there had been an increase in the cost of raw materials.
The fibre is sourced from Todd & Duncan's Chinese parent company Ningxia Zhongyin Cashmere Company Ltd, which is the largest fibre exporter in China.
"It's been difficult to pass all of the raw material price increase on to our customers," Mr Cormack added.
"Demand continues to be strong but margins will be impacted in 2019 by the raw material price."
Mr Cormack also paid tribute to the company's 200-strong Kinross workforce in maintaining the company's high standards and worldwide reputation.
"A lot of the quality comes back to the processes and procedures here," he said.
"We work hard on making sure we have the colours that customers want to buy and invest a huge amount in ensuring we have the right colours from one season to the next.
"We produce those in yarn or garment form in a mixture of shades. It's difficult for others to replicate what we can achieve."
The firm claims the water from the Loch Leven's natural purity and softness helps to open up the cashmere fibres, resulting in consistent colour.
rmclaren@thecourier.co.uk