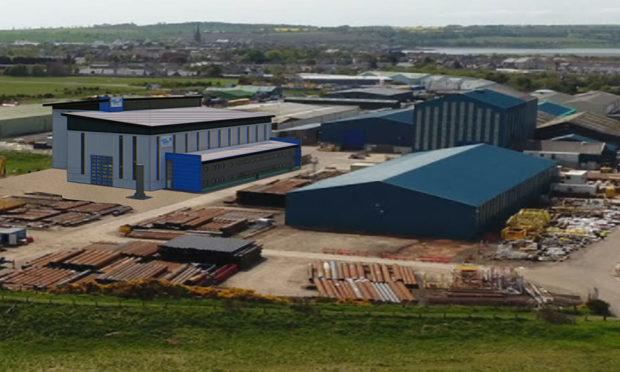 A £31 million subsea centre of excellence, which has created 160 jobs in Angus, was officially opened yesterday.
Energy Minister Paul Wheelhouse opened the Baker Hughes, a GE company (BHGE) facility, which is among the most advanced of its kind anywhere in the world.
The Montrose centre contains pioneering state-of-the-art manufacturing processes, such as virtual reality tools and industrial 3D printing, enabling more efficient and innovative outcomes for the oil and gas industry.
It was developed following a £4.9m Scottish Enterprise grant to BHGE last year.
The oilfield services company created a 4,000 sq/m building and expanded a warehouse at its 35-acre Charleton Road site as part of the development.
It has increased the firm's staffing numbers in Montrose to 560 workers.
Neil Saunders, chief executive of BHGE Oilfield Equipment, said: "We believe in this industry. We believe in the long term fundamentals. We understand the energy mix and the role the subsea is going to play to 2040 and beyond.
"Montrose offers us an opportunity now to go from design to the seabed.
"We have a design centre here for our current generation. We are machining here, assembling here, developing talent here. But the work is not just for here, it's global.
"We are shipping equipment out of here to Africa, Australia, Asia, South America and North America as well as the UK sector."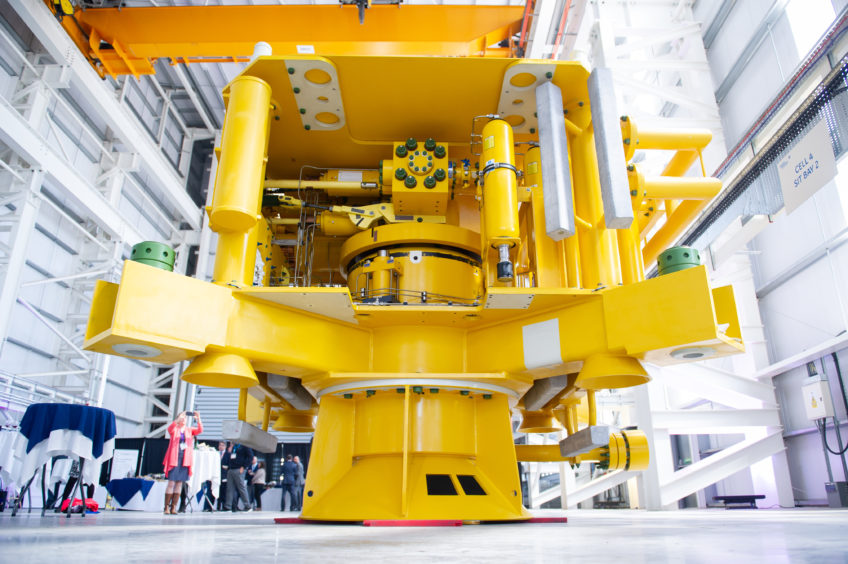 Mr Wheelhouse said the investment signalled the "strength and importance" of the manufacturing sector in Scotland.
He added: "In the future we will need an increasingly adaptable, flexible and technology-enabled workforce with high tech skills. That's why the training function that we have here is so vital to help the oil and gas sector adapt in a positive sense."
In a video message played at the opening ceremony, First Minister Nicola Sturgeon added: "This new Centre of Excellence is a truly global base.
"It will be an international focal point for investment and research and development into subsea technologies.
"I'm delighted Scottish Enterprise has been able to support the establishment of the new centre. It will create more than 100 new jobs and further strengthen Baker Hughes in Scotland."
Last year, BHGE announced its Subsea Connect vision, a new way of doing business that delivers lower costs, increased productivity and a simpler approach to subsea development.
The Montrose campus will develop the next generation of the workforce through a series of investments and trainings that will directly support the STEM programme as well as local schools.
BHGE has doubled their apprenticeship intake in 2019 by launching a programme that develops the skills of their current and future employees.
Paul Lewis, managing director of Scottish Development International, added: "This is a major investment by BHGE and is further evidence of Scotland's attractiveness as the top location for inward investment in the UK after London."
rmclaren@thecourier.co.uk