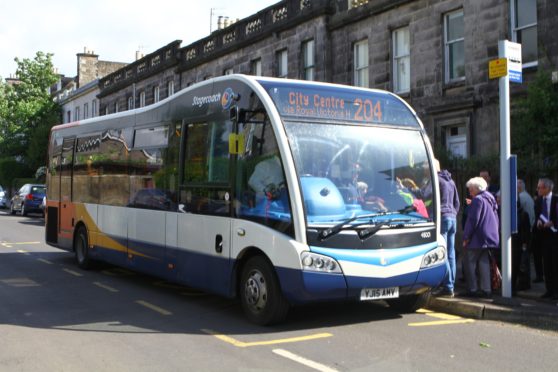 A residents' petition set up to save an under threat "lifeline" West End bus service has gained hundreds of names in just a few weeks.
The Dundee City Council tended 204 service runs to the city centre from Ninewells Hospital through Charleston, Lochee and the West End.
The tender is due to cease on August 10 as the council removes its funding for the route, thought to be around £20,000 a year.
Concerns have been raised by pensioners living near Magdalen Green they will be stranded, or forced to walk up a steep hill to the bus stop on Perth Road, if it is scrapped.
A residents' meeting was organised by Doris McLaren, 94, who lives on Windsor Street and 30 elderly locals attended.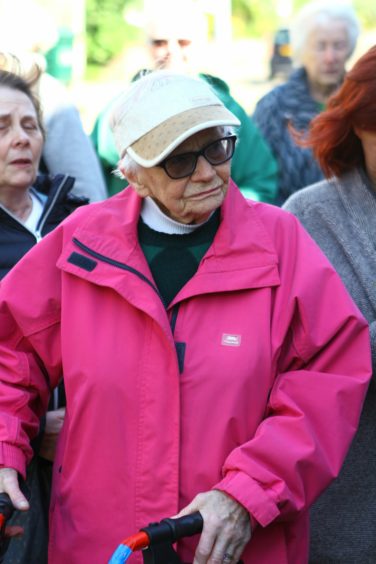 Earlier this month fellow West End resident Leslie Ball set up an online petition which she plans to give to the council.
Councillor Fraser Macpherson, a Scottish Liberal Democrat city councillor who covers the West End, has thrown his weight behind the campaign to save the bus.
Mr Macpherson said: "This service is used by lots of residents and many who are elderly or have mobility issues.
"It covers streets that have no other bus service and it is a lifeline that takes them into the city centre or to Ninewells Hospital.
"When you get a 94-year-old like Doris McLaren organising a meeting that 30 people attended to tell the council that they want the service, it shows the strength of feeling.
"This is a much-needed service and the saving to the council would be negligible.
"I intend to ask the council to retain the bus service and to find the savings elsewhere."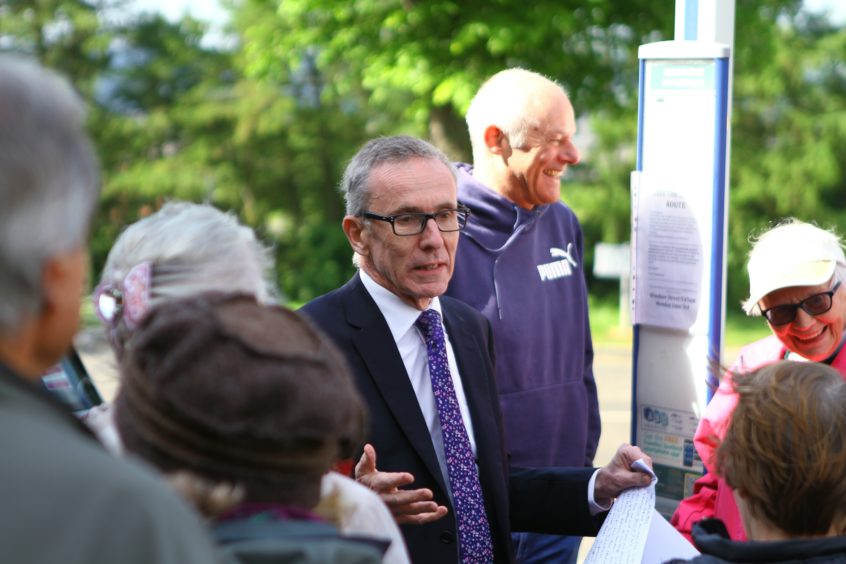 A council spokesman said a hail and ride Blether bus service which used council mini-buses would be brought in if Service 204 is axed.
The Blether bus would pick up and drop off anywhere along its route.
He said: "A review of the financially supported bus service network was carried out and it was agreed by the council that there could be a reduction in the on-going financial support given to local bus services.
"The council recognises the importance of transport services to elderly and disabled passengers.
"The Blether Bus will connect users to the Perth Road from where other bus services can take them to the city centre or Ninewells."