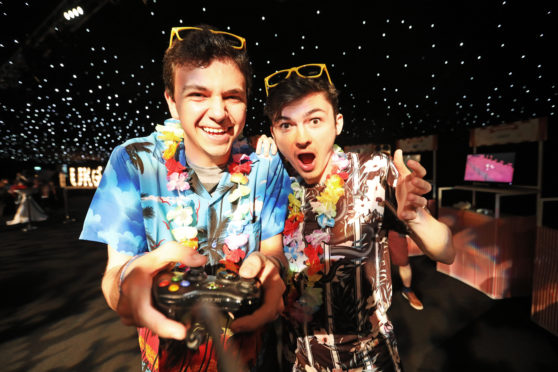 The shortlist for this year's UK Games Fund Awards has been announced.
The annual awards, held in association with DC Thomson Media and 4J Studios, take place at V&A Dundee in September.
The evening will recognise talent across UK games development and celebrate the achievements of the UK's independent games development sector.
The awards judging panel includes Dr Jo Twist (CEO of Ukie), Richard Leinfellner (lecturer at Goldsmiths University), Haydn Taylor (writer for Games Industry Biz), Andy Williams (DC Thomson Media) and Paddy Burns (co-founder of 4J Studios).
Paul Durrant, director at UK Games Talent and Finance, said: "It was a privilege to see the breadth of achievements by our community represented across the entries for this year's awards
"The discussions between the members of the judging panel as they assessed each one was also fascinating."
Tickets for the ceremony, which will be held on September 4, can be purchased here.
The shortlist is as follows:
Best Audio in a UKGF Funded Game
1. Fireblade Software
2. Fourth State
3. Roll7
Best Visual Art in a UKGF Funded Game
1. Fourth State
2. Miracle Tea
3. Rekim Ltd
Rising Star
1. Alex Shapland (Fireblade Software)
2. Ranjani Natarajan (Six to Start)
3. Rich Metson (Semaeopus)
Best Design in a UKGF Funded Game
1. Rekim Ltd
2. Roll7
3. A Brave Plan – Team Bradwell
Best use of platform in a UKGF Funded Game
1. Ruffian Games
2. Sensible Object
3. Sigtrap Games
Outstanding Contribution
1. Alex Fleetwood (Sensible Object, now Niantic London)
2. Simon Meek (The Secret Experiment)
3. Tomas Rawlings (Auroch Digital)
Community Spirit Award
1. Caoimhe Roddy
2. Richard Hebblewhite
3. Steve Sparkes
"They Delivered"
1. Fireblade Software
2. Miracle Tea
3. Rumpus Animation
Showstopper Award
1. Fourth State
2. Miracle Tea
3. Rekim Ltd