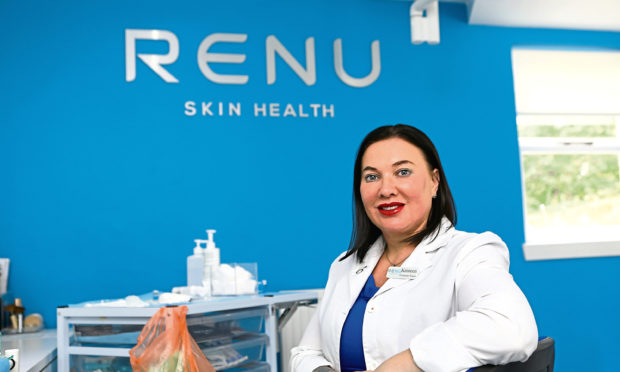 A rapidly increasing demand for private skin care services has led a Dundee clinic to invest in new premises and equipment.
Renu Skin Clinic will relocate from its current Dudhope Street base to larger city centre premises in North Lindsay Street later this year after an investment of £450,000.
The firm, which started trading in 2008 from a one room clinic, will see an increase of treatment rooms from the current four, to seven.
The new venue will have private parking and two reception areas, with one offering privacy to clients.
Clinical director Kristeen Geddes said: "We have seen a massive surge in demand services such as women's health and treatments for acne and other skin conditions such as rosacea.
"With NHS waiting times running at around 16 months for some treatments, many people are opting to go to private clinics and the move will see us offer a broader range of treatments.
"The majority of our clients are female, but there is a growing percentage of males coming to us for treatment.
"Often, people just want to avoid the ageing process, but they also want to look after their skin too."
The firm is also offering a transgender service, where they assist people going through transition, with available treatments including hair removal and dermal fillers.
Renu also plans to open an academy and hosting monthly educational events.
Around £150,000 will be spent on new equipment, which will include oxygen therapy chambers, which among other things promote wound healing.
Ms Geddes said: "We have had such a massive demand for oxygen services.
"There is only one dedicated centre in Dundee and it has a waiting list of two years.
"This was a great opportunity to be able to offer treatments to patients who otherwise had to travel outwith Dundee to attend a treatment."
The staff total of seven is also set to increase and will see the addition of a clinic manager, more therapists, a private GP service and a marketing team.
The new clinic is scheduled to open in October.
jimillar@thecourier.co.uk