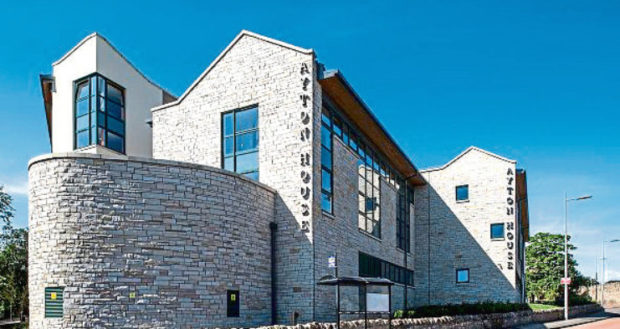 The owners of premium student accommodation Ayton House in St Andrews have seen pre-tax profits soar by 33% in their first half results.
Empiric Student Property has 95 property assets across the UK and a development portfolio of four units, including a city centre block in Edinburgh with 166 studio apartments.
Students pay up to £227 a week to stay in the firm's St Andrews unit, which Empiric acquired for £24 million in 2016.
Revenue for the six months to June 30 increased by 14% to £35.7m, giving a pre-tax profit of £28.8m.
The business has undergone a turnaround since it announced a "top to bottom" review in November 2017 which led to a cull of two-thirds of the finance team.
Last year Empiric's full-year profits almost doubled to £40.3m from £20.8m in 2017.
The review has seen all facilities management brought in-house, with a reduction in the average cost per bed of 11% compared to the first half of 2018.
Tim Attlee, chief executive officer of Empiric Student Property, said: "We have made good progress over the last six months and have delivered the most significant part of our operational transformation, from being a real estate owner to a fully integrated operational business with customer service at its heart.
"We continue to develop a dynamic and well-targeted digital marketing platform, and bookings for the 2019/20 academic year are progressing well.
"We are continuing to improve our financial and operational performance, which remains in line with market guidance, and we are confident in the outlook for our business."
The firm has achieved occupancy targets of 97% for the 2018/19, which it attributes to the rapid and successful action taken to enhance sales capabilities and attract short-term lets.
Empiric's property portfolio is valued at £1 billion compared to £945m in June last year.
jimillar@thecourier.co.uk