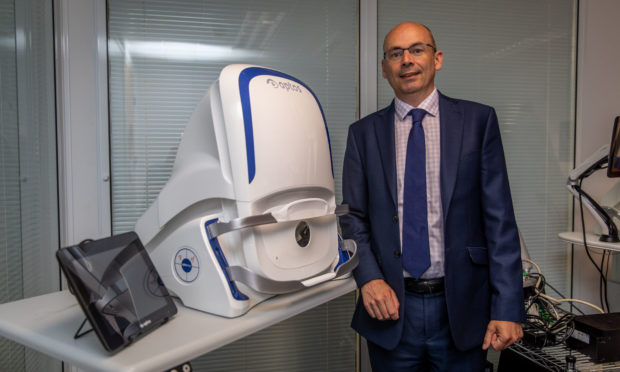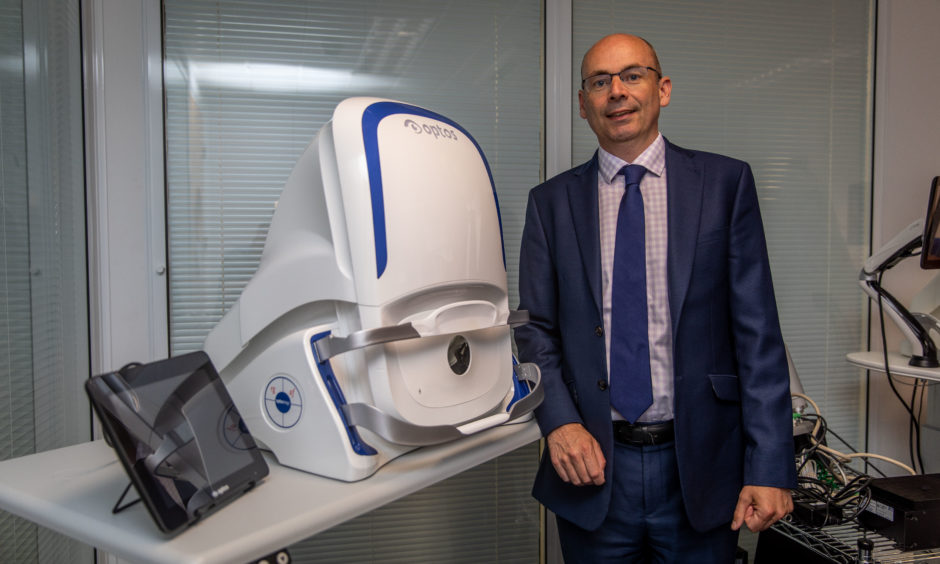 Fife retinal imaging firm Optos set its sights on continuing to invest in research and development investments after a sales rise last year.
Headquartered in Dunfermline, Optos is a world leader at the design and manufacture of ultra-widefield imaging devices which are sold worldwide.
Optos employs around 230 staff in Fife plus another 285 around the world.
Last year the company's sales rose by 9% to $124.4 million for the year ending March 31, partly boosted by the launch of a new product.
Profits from continuing operations before taxation dipped from $34.8m in 2018 to $31.6m last year.
Chief executive Rob Kennedy said: "We delivered another strong result last year, during which we continued to see revenue growth, with a particularly strong performance in our export markets.
"Gross profits increased by $2.1m to $69m. This was a result of increased sales and continued production efficiency, though the mix of product and distribution channels drove a slightly lower percentage of gross margin.
"As a result the company's operating profit before tax and exceptional and separately disclosed items was down $3.4m to $30.8m but in line with expectations."
During the financial year Optos launched its a new device called the Monaco. It also received a Queen's Award for Enterprise in April for its California device.
Last year $14.5m was invested into the research and development of new products. Around 120 of the Fife workforce work in R&D and clinical.
"The directors are pleased with the progress being made in terms of the future product roadmap," Mr Kennedy added.
"We remain committed to investing to further enhance our product offering and to expand our position in the market."
Optos PLC is a wholly owned subsidiary of Nikon Corporation of Japan, having been acquired in May 2015.
During the financial year the company sold its subsidiary Optos KK to Nikon Corporation, realising a gain of $10.4m. The firm also showed a foreign exchange gain of $0.6m.
Optos said it had taken steps to mitigate any supply chain disruption and routes to the market as a result of Brexit.
rmclaren@thecourier.co.uk