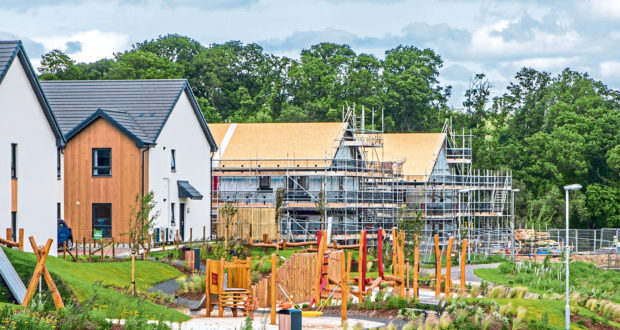 Figures published by the Scottish government show that Scotland's economy shrank between April and June.
Output contracted by 0.3% in real terms over the second quarter, while GDP in the UK as a whole contracted by 0.2%.
Scotland's GDP grew by 0.7% over the year, while the equivalent UK growth was 1.2%.
Construction saw the largest fall at 2.2%, with production falling by 1.1%.
The contraction in construction over the quarter reflects a similar situation in the UK as a whole and seasonal effects after stronger growth in the previous quarter.
The figures do not include the output of offshore oil and gas extraction, which is included in the headline UK figures.
The biggest falls have occurred in sectors which showed large increases in the previous quarter, with earlier growth attributed to firms stockpiling, or work being brought forward ahead of the original planned date for Brexit.
The Federation of Small Businesses (FSB) described the statistics as "disheartening if unsurprising".
Andrew McRae, FSB Scotland policy chair, said: "Across the country, firms are either pouring resources into Brexit planning or postponing critical decisions until our political leaders get their act together.
"That means that they're not using every tool at their disposal to create jobs and drive growth.
"The small business priority is to avoid a no-deal, no-transition Brexit in just a few short weeks.
"Where possible, every business leader needs to take action to mitigate the risk of this chaotic outcome.
"But there's no way such a scenario wouldn't squeeze many operators. It must be avoided.
"North of the border, Holyrood decision-makers need to take note of the storm clouds on the horizon."
Manufacturing reduced total GDP by 0.26% while the majority of the manufacturing contraction came from within the pharmaceutical sector.
jimillar@thecourier.co.uk