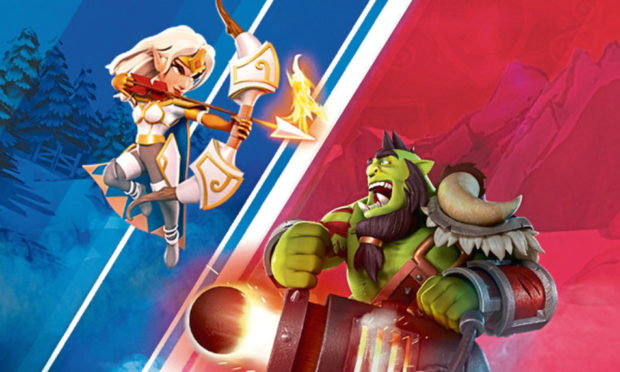 The head of major games studio Outplay Entertainment said the Dundee firm returned to profitability after a disappointing 2018.
The firm's revenues fell by 9% to £18.2 million for the year ending December 31 2018, leading to a pre-tax loss of £1.4m.
Key title Castle Creeps Battle, which launched last July, performed below expectations.
The tough year led to the company reducing the number of titles it continued to develop and around 30 staff left the firm this year in a round of redundancies.
Chief executive Douglas Hare said: "The year didn't turn out the way we had anticipated.
"Battles didn't perform in an extremely competitive market which was unfortunate.
"It led us to take stock and focus as we ended 2018. We looked across the portfolio and saw a small number of games were materially contributing to the business. Some titles weren't (contributing) but still had time and money invested on them.
"Arguably, they were good games but for whatever reason they didn't get traction.
"We decided to focus on our core games to make them a success. As we entered Q4 in 2018 we turned things around and the company entered profitability and we've been profitable every month since."
Outplay has continued to develop original IP though its Dundee studio and Derby-based subsidiary Eight Pixels Square.
The firm employs around 120 staff, with the majority based at the Vision building in Greenmarket.
Since reducing headcount in March, the company has started to hire again.
Mr Hare, who founded Outplay with his brother Richard, said the overall sector for games continued to be strong.
"The games industry as a whole is doing extraordinarily well and there's a lot of growth to come," he added.
"There are still so many countries to still come online there will be more growth in terms of audience. We've seen the emergence of in-game subscriptions.
"We are hiring, other firms in Dundee are hiring. The opportunity is enormous.
"Having gone through a wobble, this year will be our best year since the company started and we look to improve again next year."
rmclaren@thecourier.co.uk