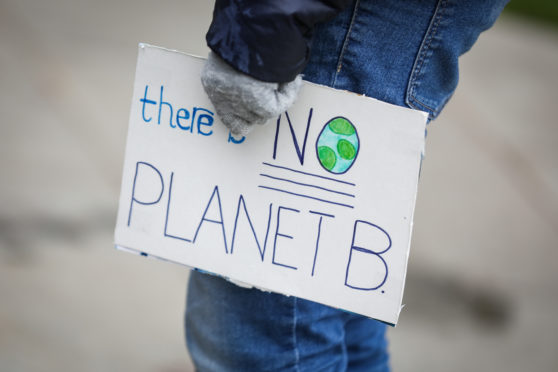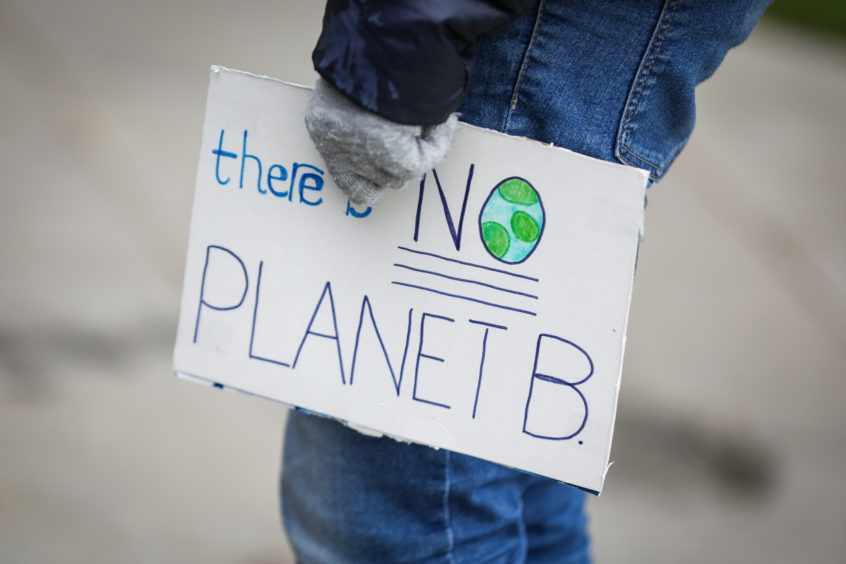 Sir, – I wondered why Jenny Fuchter is puzzled at what she sees as a lack of scientific debate on climate change in Britain? ("Bring balance to climate debate", letters October 24).
We don't have much scientific debate on Darwin's Theory of Evolution or whether the sun revolves around the earth in more scientific circles these days either, but they were once both subjects of serious scientific debates.
Or rather a lack of debate as these ideas were ridiculed and dangerous for the scientists involved.
I checked the Oxford Dictionary, often regarded as the world's most trusted dictionary, and a 'climate denier' is, according to them, "a person who rejects the proposition that climate change caused by human activity is occurring".
I am more of a historian than a scientist, although I did pass my Higher physics when at Perth Academy. But as a graduate librarian I did a wee bit research of the 'History of Climate Change'.
It started in the early 19th Century when statistics became available of the increase in global temperate trends.
I was aware of the damage humans were doing to this planet in the 1970s and scientific opinion already favoured this idea.
By the 1990s there was a consensus among scientists that climate change exists.
The debate this side of the Atlantic is long over. Most of the world accepts climate change as scientifically correct.
Students all over the world are striking to try and save this planet before it is too late.
Old age pensioners, along with many others, are getting themselves arrested at public protests and demonstrations.
Governments have accepted this science and declared climate emergencies.
Closer to home, PKC hasn't quite got round to formally admitting that there is a climate emergency, but have tacitly accepted this position by some of its actions. But it is not enough. More can be done.
However Ms Fuchter is not alone in her opinions. There is always Donald Trump.
Elspeth Maclachlan,
Perth and Kinross Greens,
122 Dunsinane Drive,
Letham,
Perth.
Indy support running high
Sir, – Robert IG Scott ("The answer remains emphatically 'no'," Letters, October 22) states that "the people of Scotland have made it quite clear that they do not wish to leave the UK".
As evidence he cites the 2014 referendum, which he describes as "a marked defeat for the separatists". I would suggest to achieve a 45% vote for an independent Scotland, against the full might of the British state, the three unionist parties in coalition, and all the media, is not a 'marked defeat'.
And I would point out that current polling shows support for independence running at 50%.
Since the independence referendum, in the 2015 general election the SNP won 56 seats: the three unionist parties had one seat each.
In the 2016 Scottish election the SNP won more seats than the three unionist parties put together, a feat they repeated in the 2017 general election.
And the polls suggest that they will again sweep the boards in Scotland in the imminent general election.
Since 2014 the situation has changed dramatically, with a rampant English nationalist cabal, led by a devious and disreputable prime minister, using every trick in the book to remove us from Europe, despite Scotland having voted 65% to remain.
Our representatives in Westminster are treated with contempt, and the clearly expressed wish of the Scottish people to remain in the EU has been totally ignored.
Latest polling from Lord Ashcroft tells us that more than three quarters of Conservative leave voters in England would prioritise Brexit, even if it meant Scotland gaining independence.
So much for the blessed union.
Les Mackay,
5 Carmichael Gardens,
Dundee.
So much for a union of equals
Sir, – Prime Minister Boris Johnson let the cat out of the bag on what the Tories actually think about the Scots, when he said that Holyrood has no place in the EU negotiations.
So much for equal partners in the alleged glorious union of equals.
However, it appears it is OK for Westminster to interfere in devolved matters, such as the 17 powers removed under Brexit.
Scottish opinion has been shamefully ignored by this cabal of right wing Tories who are acting like something from the days of Empire, when a few people lorded it over other countries and robbed them blind.
It's time to vote them out of our country of Scotland, so Scots can move forward in a progressive system that doesn't hark back to the make-believe days of a Tory past.
Bryan Auchterlonie,
Bluebell Cottage,
Perth.
SNP pensions just an illusion
Sir, – I did some research on Jane Lax's question on how the SNP could afford to raise the Scottish (UK) old age pension from an average of 29% of pre-retirement earnings to a minimum of 63% – the OECD average ("How will we pay for pensions", Letters, October 24). I found two interesting answers.
The fact checker website Fullfact.org says the UK figure is based purely on state pensions and benefits, and doesn't take into account private pensions or wage replacement, ie people doing part-time work to supplement their income. The OECD figure is based on compulsory private pensions topped up by state pensions. On that basis the UK rate is already 62%.
The point the site makes is it is very difficult to compare pension earnings, and it does seem the SNP are deploying a large amount of smoke and mirrors to get a vote-grabbing headline.
Especially when my second line of inquiry reminded me of John Swinney's 2014 "Secret Document" in which he pointed out that an independent Scotland could not sustain the current UK pension rate.
As Roman poet Virgil once said "Timeo Danaos et dona ferentes", which roughly translated means "voters should be aware of nationalist policy geeks bearing gifts".
Allan Sutherland,
1 Willow Row,
Stonehaven.
Kirkcaldy needs its own council
Sir, – I saw something out of the ordinary recently – four council workers on Loughborough Road, one with a brand new road sweeping brush, another removing weeds.
Who is coming, I wondered, the Queen?
Or do some streets' residents have more clout than the rest of us?
I regularly sweep the paths in front of my house. If I did not grass would be growing rampant.
In winter I clear the snow. I wrote to the council about the condition of the car park opposite. Still waiting for a reply.
The trees were being strangled by ivy so as a tree lover I took my pruning saw and cut the runners. The whole area needs to be cleaned.
It is time we had our own town council in Kirkcaldy, made up of people from the town and not bussed in politicians. Paid councillors are the wrong kind of people.
We need people who are interested in the town, political parties are only interested in themselves and what they can get in expenses.
John G Phimister,
63 St Clair Street,
Kirkcaldy.