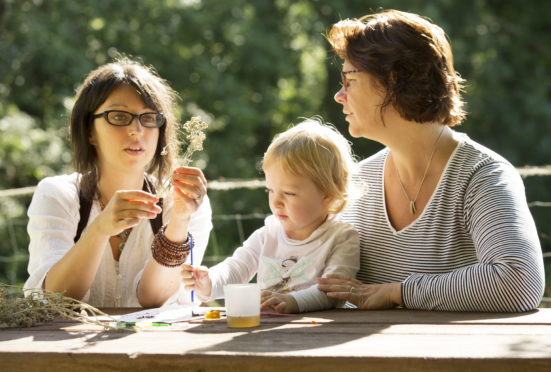 Having always had an interest in nature and health, Rox Madeira loved meeting people who knew what plant was what and what it could be used for.
"I knew I wanted to be that person some day so that became my mission," says Rox.
It took her a while to get there as she spent a few years working and travelling abroad.
"But once I moved back to Scotland I set up a massage and yoga business and started to learn about herbalism and foraging," she explains.
"I then studied nutritional therapy and just after I completed my 500 clinical hours I had my first child, so that put my business on hold but let me get out and learn more about foraging and cooking.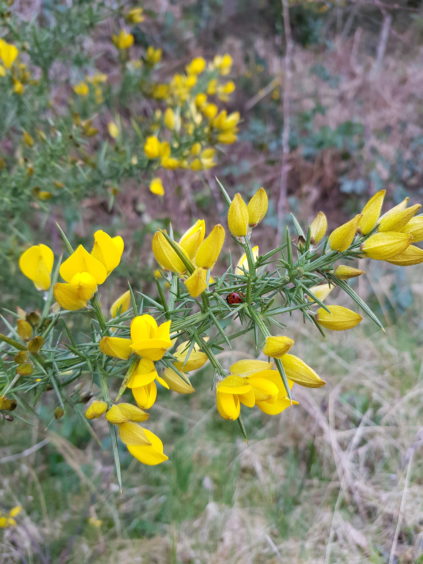 "Four months after I had my second child I got accepted onto the Forth Valley Leader Wild Wonders training – it was brilliant, and I feel really lucky to have been chosen to do it.
Rox is the founder of Trossachs Wild Apothecary – here she helps people to realign and reconnect with nature and to improve their health through connecting with their body, senses, food and the seasonal rhythm of life.
"To do this, I run foraging walks to show people what edible and medicinal plants can be found on their doorstep," she says.
From Wild Kitchen Medicine which focuses on food as medicine, and Realign Movement – which uses yoga and mindful movement to strengthen our core connection to both our bodies and our senses – to  the Little Alchemists' Club aimed at getting families out in nature together, Rox would normally be running walks, workshops and one to one sessions.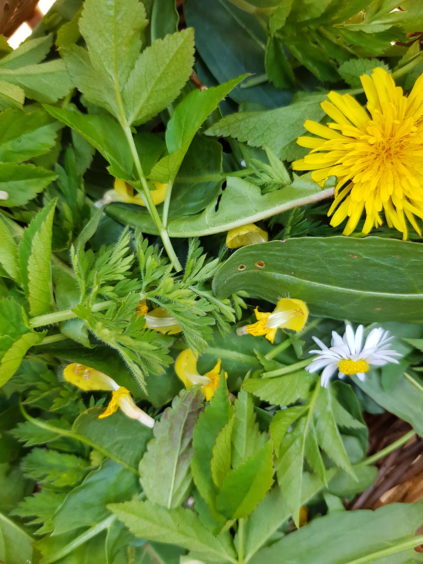 However, she has used lockdown as an opportunity to think out of the box.
"I obviously to cancel all of my face-to-face workshops, so started to think what could I do instead," she explains.
"I quite like the freedom of taking online courses myself and it was on my to-do list for Trossachs Wild Apothecary, so this seemed as good a time as any to do write and launch The Little Alchemists' Club as an online foraging course.
"While it's mainly geared towards families, adults who are interested in learning in a fun way through their senses are welcome join too," she smiles.
"In the first booklet we meet Rib Wort plantain who is the plantain pixie spirit – he takes us on a journey via a short story each month to meet a new plant.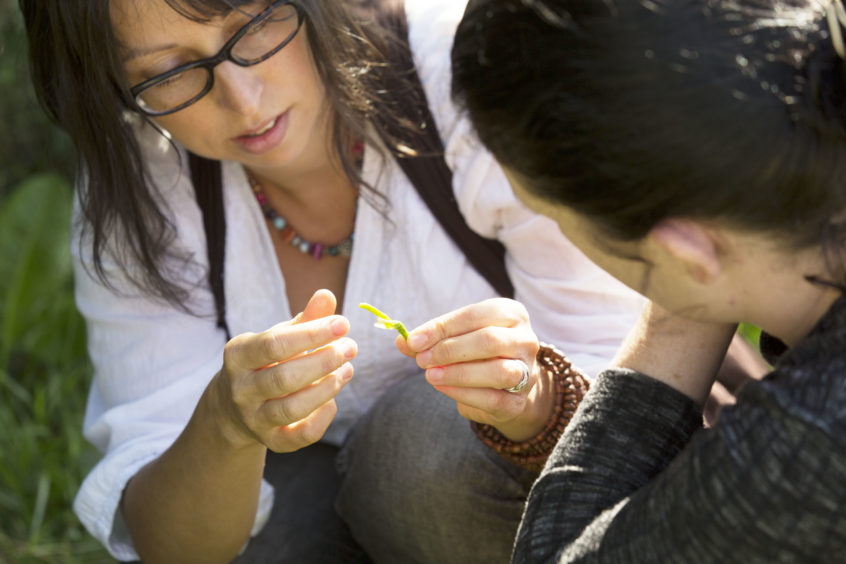 "In the story we touch on the plants habitat, uses and folklore – it's a way to personify the plants so that we can start to feel more connected with them and what they do.  Humans have always learnt by means of stories.
"We are focusing on six easy to identify, safe, wild plants and are learning about them in detail. So there are photos and videos to ID the plants, we look at drawing them, using our senses to connect with them, there are activities, recipes, colouring in, and a private Facebook group that people can join if they want to connect with me, ask questions and connect with others in the course," Rox continues.
"The whole point of the course is to get people outside so the majority of it is written in a downloadable printable booklet to take outside with you to fill in.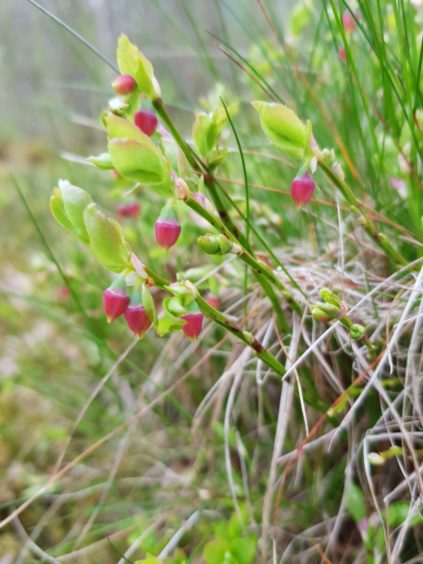 "There are videos online, which I will be adding to, and the short stories are presented both in written format and audio.
"Being able to ID a plant amidst the sea of green is really satisfying, so I hope people get that sense of excitement and awe.
"I would like them to feel empowered about their own health and, by feeling the plants are alive, they want to ultimately protect nature.
"I really hope they enjoy the short stories too."
The last couple of months have taken a toll on all of us so what would Rox recommend from Mother Nature's Larder to help us through the current situation?
"In general we are looking for foods that are high in vitamins and minerals, which wild foods tend to be, as stress and anxiety cause a lot of strain on the body and deplete the body of nutrients," she says.
"There is also a huge gut-brain connection so we want to feed our microbiome with as much diversity as we can, providing both nutrients and prebiotics and adding fermented foods into our diet as probiotics.
"So increasing all plant-based foods, including herbs, spices and wild foods in the diet, some good fats – our brains really need fats – and balancing blood sugar with protein at every meal which will help to slow down the release of sugars," she recommends.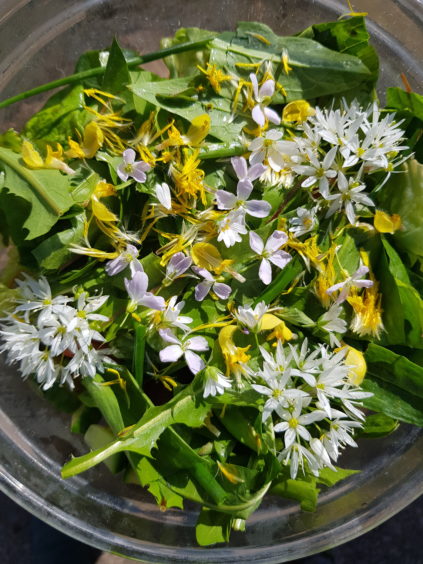 "If possible eating organic grass-fed meat as it has higher amounts of omega 3s which have, in some studies, been shown to help decrease anxiety."
Being based in the beautiful Trossachs is a big plus for Rox but what she enjoys most is seeing a change in people when they take part in a foraging walk.
"For example, to see a child rush over to pick some yarrow to put on their sibling's cut, knowing that they absorbed the information you just told them and are putting it into practice, is just so rewarding," she smiles.
To sign up to The Little Alchemists' Club or 1:2:1 online nutritional therapy and yoga-based movement appointment, visit trossachswildapothecary.com
You can also find Rox's Trossachs Wild Apothecary podcast on the website and on iTunes, where she chats to herbalists, foragers, foodies and other interesting folk.