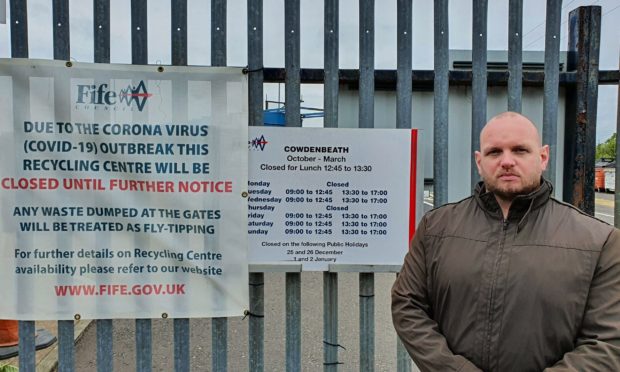 Fife Council will not be held to ransom by "environmental vandals" when it comes to reopening its final two recycling centres.
Environment spokesman Ross Vettraino said the centres in Cowdenbeath and Cupar would be made available only when it was safe to do so and not because of irresponsible fly-tippers.
Mr Vettraino, convener of the council's environment and protective services committee, was responding to concerns made by Cowdenbeath Conservative councillor Darren Watt, who fears his local recycling centre may never reopen.
Mr Watt said the council had failed to give any meaningful assurance that the public would be given access to the facility, despite large amounts of rubbish being dumped near the gates and at local beauty spots.
"Road safety, unrestricted access, lack of staff and poor recycling rates are the reasons they have provided but at no point have they given any meaningful assurances these are being addressed and that the centre will reopen soon," he said.
"At a time when we're seeing increased fly-tipping and dumping, Fife Council should being doing everything they can to support the tens of thousands of decent residents throughout the area who want to responsibly recycle and should be making it easy and convenient for them to do so.
"The very thought the centre may not reopen is truly worrying."
The council has so far reopened nine of its 11 recycling centres and people can book a time slot online.
SNP councillor Mr Vettraino said the Cowdenbeath and Cupar facilities presented the greatest challenges in terms of social distancing and traffic management to ensure the safety of staff and the community.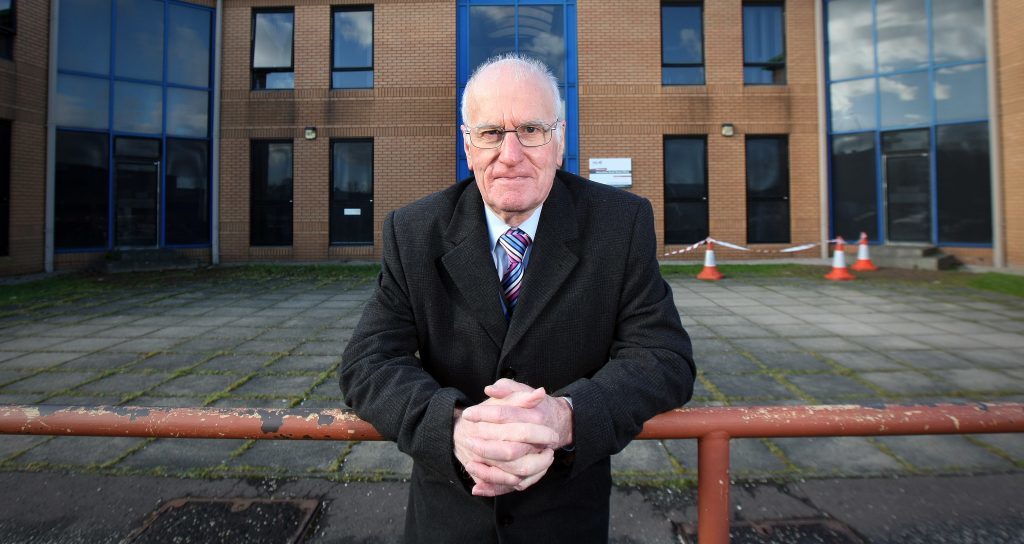 He pointed out the Lochgelly recycling centre was "not a million miles away" from Cowdenbeath.
"I acknowledge that there are people who, rather than travel to Lochgelly, may indulge in illegal fly-tipping," he said.
"Those are people who don't care about the environment or those with whom they share it and who deliberately and irresponsibly abuse the environment to both the aesthetic and financial cost of the community.
"Such people are no more than environmental vandals.
"Happily, however, the vast majority of the community is not irresponsible and does not indulge in such abuse.
"I believe the council would be failing those people if it let itself be held to ransom by the vandals and, to suit their convenience, reopened any of its recycling centres when it wasn't safe to do so.
"Instead, the council is looking to strengthen its policing of environmental vandalism."